In the Media
The dallas & beyond real estate group is committed to give you quality service. Below are some of the published feature articles about the team and our team members.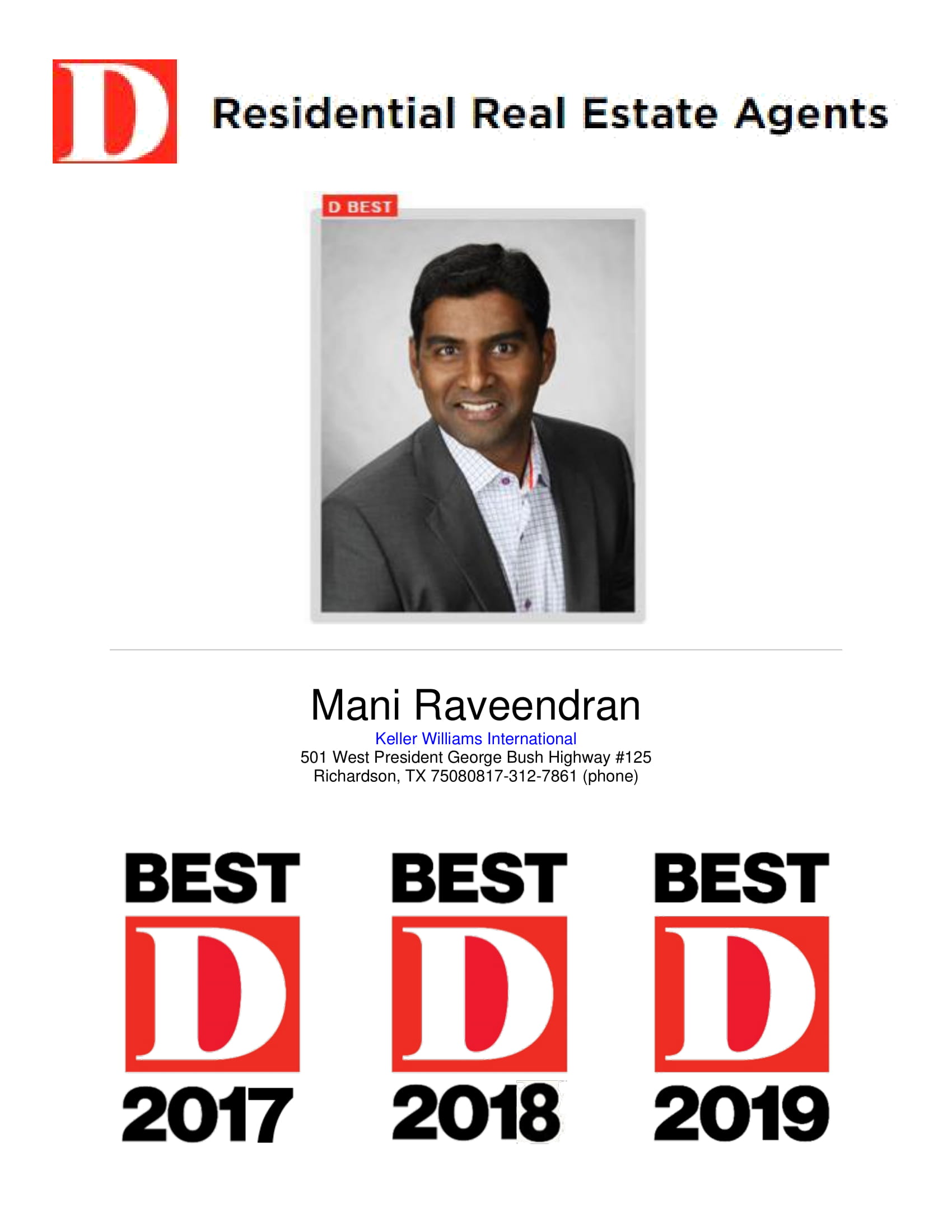 Each year, "D Magazine" releases an official list named the "Best of Big D" that celebrates and recognizes the brightest and most popular businesses in Dallas, including shopping and culture, nightlife, food & drink, and services. This year, Mani Raveendran was given multiple awards for the "best of" in Dallas in 2017.
Not only was the Mani Raveendran awarded the Best Real Estate Agents award, but he was also given the award of Best Real Estate Agent and Top Residential Real Estate Producer for 2017. Mani Raveendran was also named Top Residential Real Estate Producer for 2017. Read More
---
---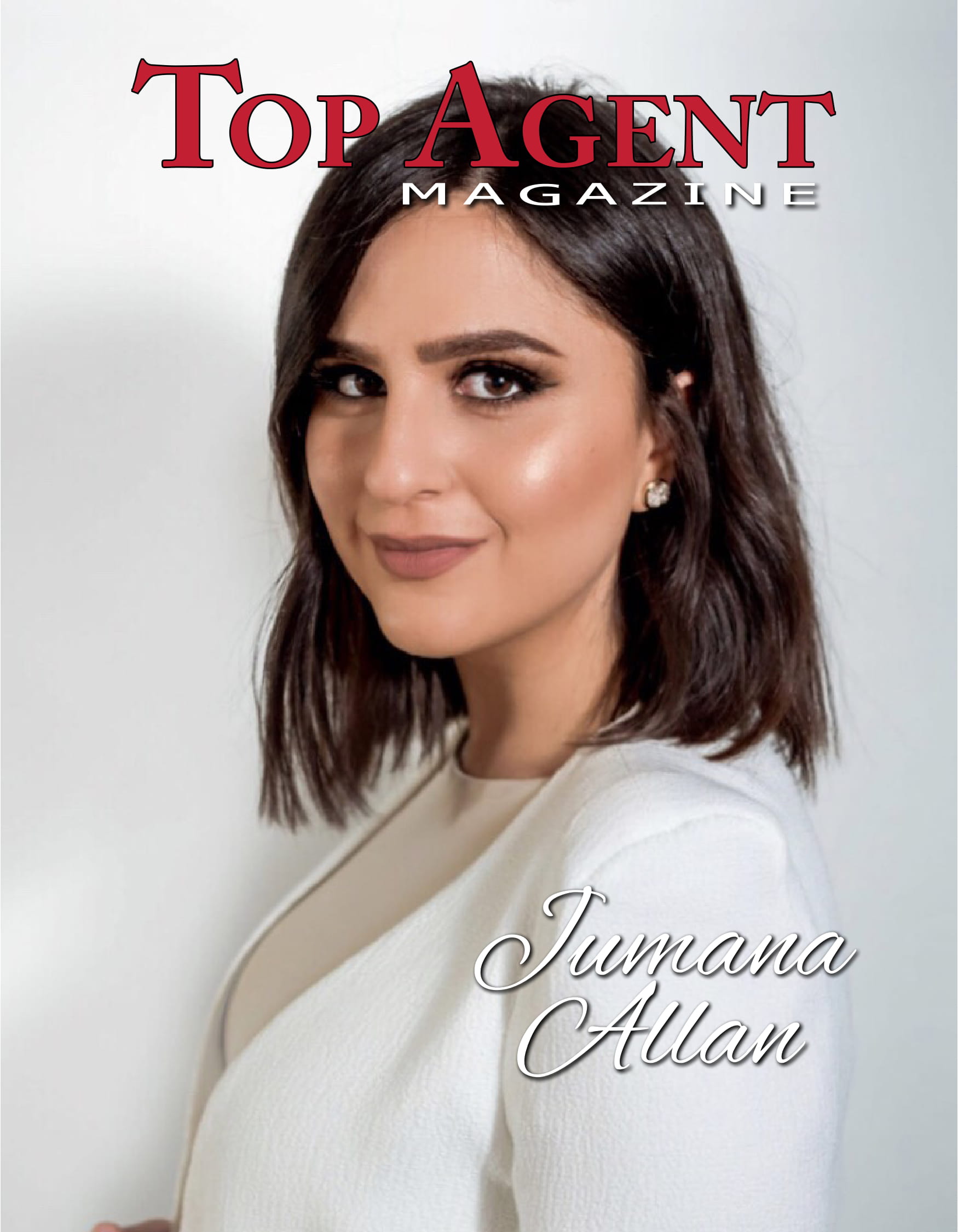 Jumana Allan always had an interest in real estate, but it wasn't until she found the perfect timing that she made the leap. She'd already cut her teeth after graduating with a degree in Business Administration and supporting her husband in his business. Once their chil­dren had grown, she decided to dive into the business. "I've always had real estate in the back of my head," she remembers, "and finally, it was the right time. I decided to see where it went." Now, three years later, she is building a thriving business and reputation for client care, tech savvy, and a track record of success. Read More
---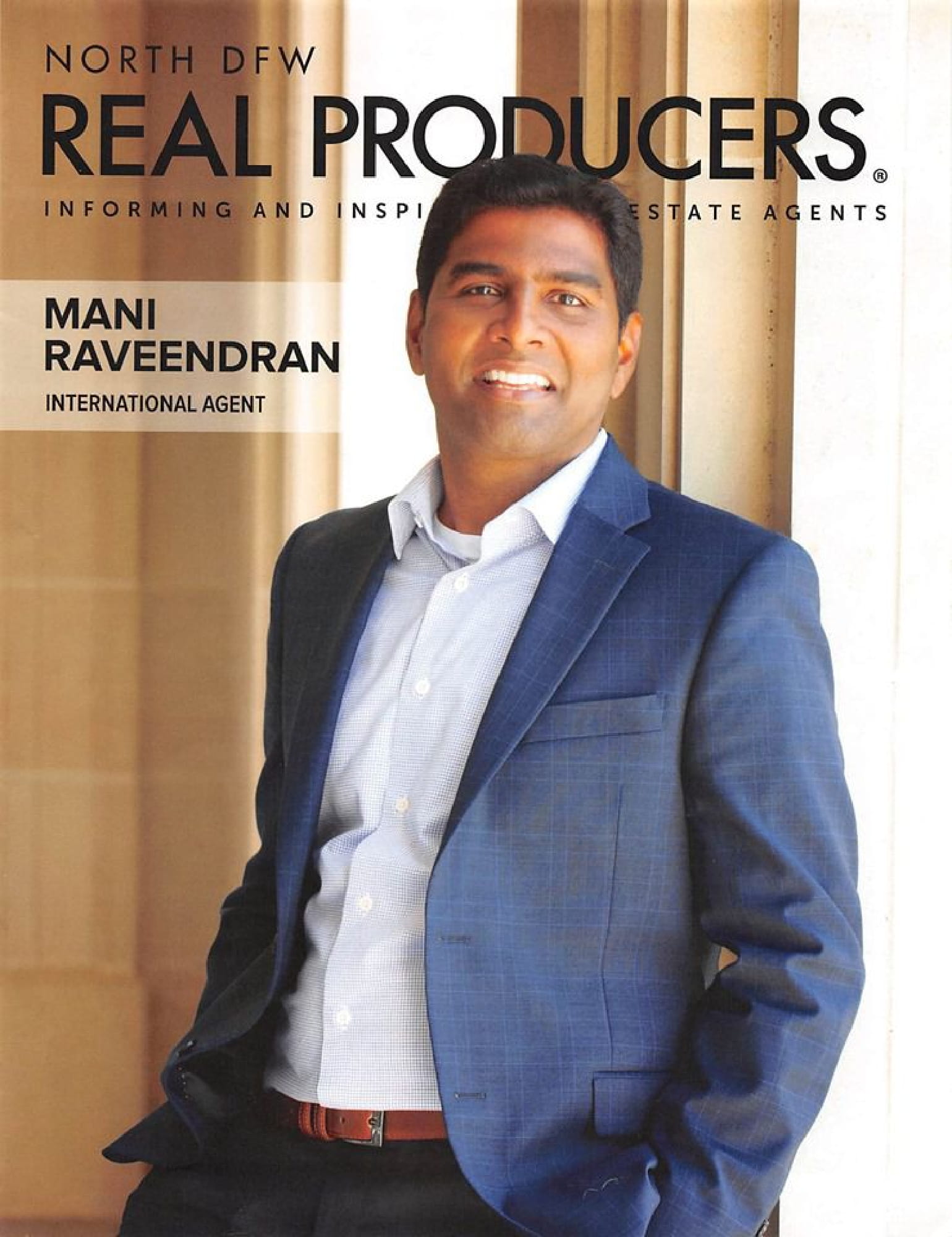 Mani Raveendran, and his team, help their clients win. But the efforts they put forth each day go beyond Dallas.
In fact, as the founding member of the Dallas & Beyond Real Estate Group with Keller Williams International, Mani is leading an effort that helps people win worldwide. Read More
---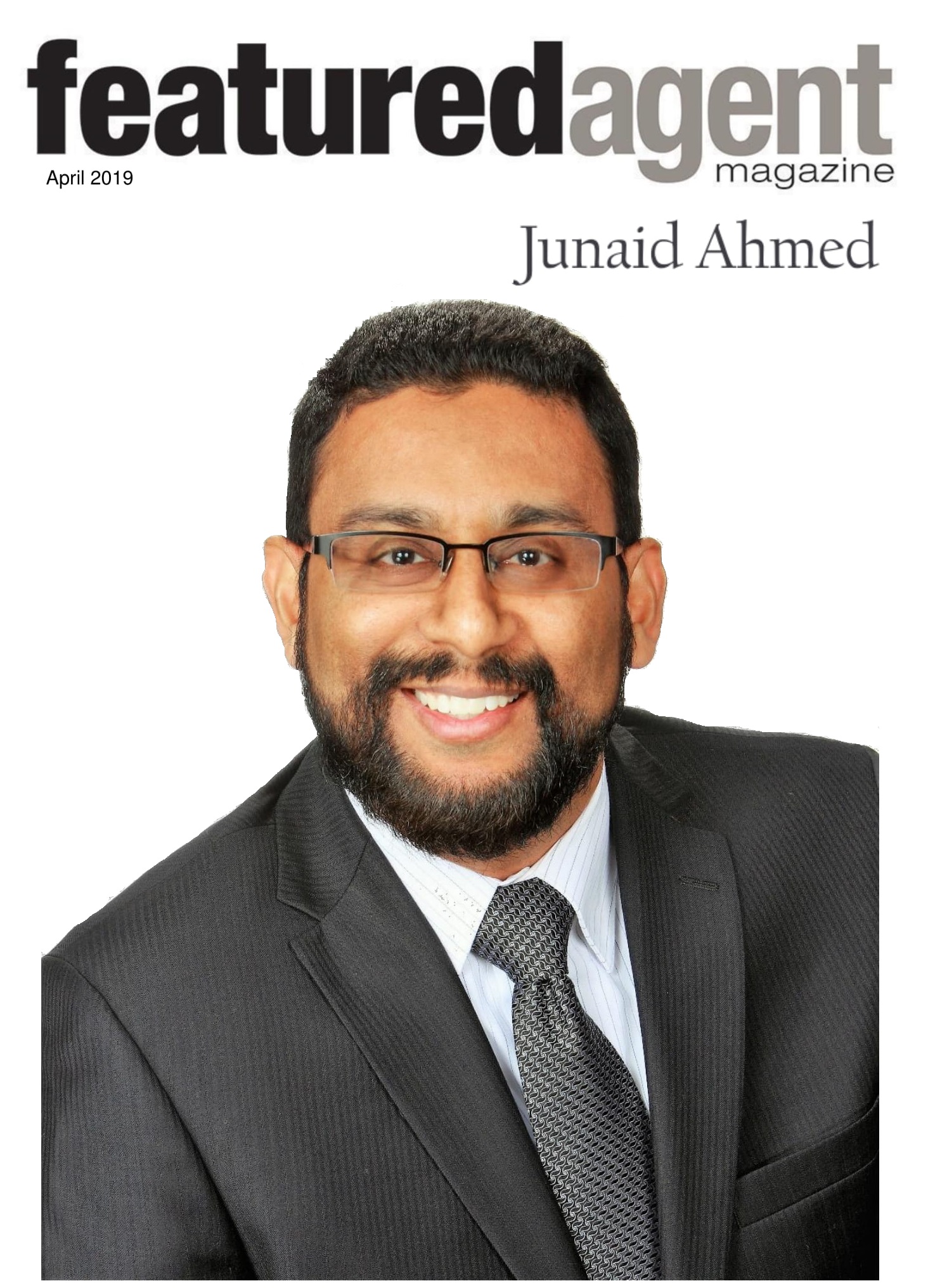 After working in I.T. sales for a Fortune 500 company, Junaid Ahmed discovered his passion for real estate. "I started thinking about how I could build equity and wealth, and I thought real estate might be the best avenue to do so," he says. Junaid started by investing in homes part time, flipping them, and buying foreclosed properties to keep as rentals. "This created the spark that got me interested in real estate as a career," he says. "I love the business so much." Now, well into his full-time real estate career, Junaid represents buyers, sellers, and investors in the Dallas-Fort Worth metroplex, including Irving, Plano, McKinney, and other neighborhoods in the Northern Dallas suburbs. Read More
---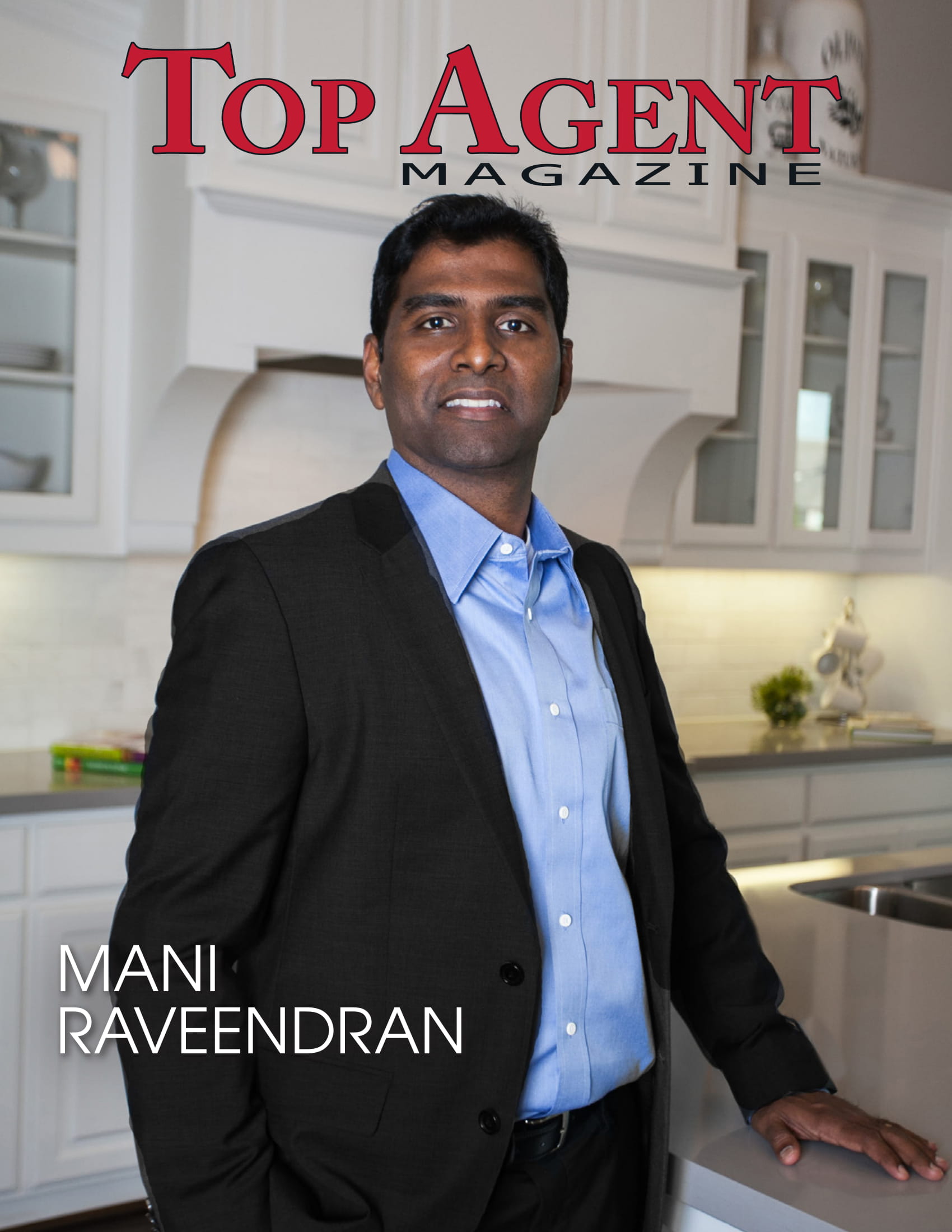 As a Keller Williams specialist who focuses his efforts in helping his client sell and buy homes, Mani Raveendran is uniquely positioned to guide his clients in the Dallas real estate market. A global property expert and an investor himself, he enjoys showing others the way.
He didn't start out that way. After receiving his bachelors in India, he came to Dallas in 1998 for his Masters in computer science and went on to receive an MBA in marketing and finance. He worked for big 4 consulting and firms, where he got into areas of consultative selling, business development and contract negotiations. Read More
---