The Home Selling Process Explained
A brief overview of what to expect when choosing to sell your home.
Thinking about selling your home in Texas but don't quite know what to expect? While every individual situation is unique and different, we love to provide home owners with a baisc outline of what to expect during the increasingly complex home selling process.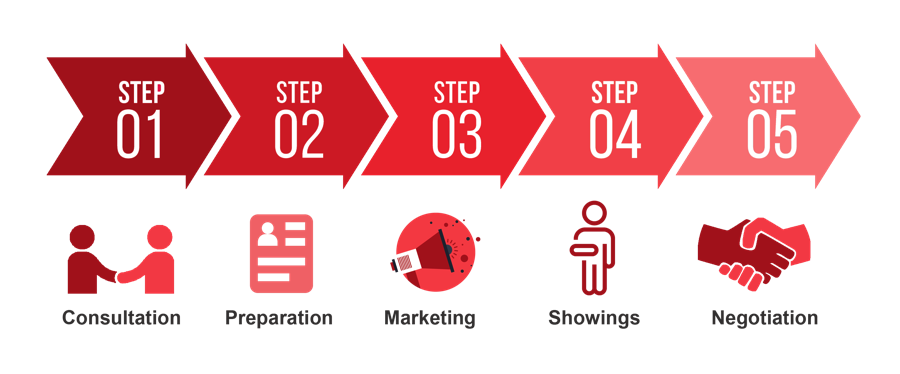 The Initial Consultation
Whether you've been thinking about selling your Texas home for months, or are only just now pondering the idea, give me a call or shoot me an e-mail to discuss all your options, and potential goals should you eventually decide to put your home on the market. I'm happy to schedule a free, no-obligation consolation with you in person, or provide you with a comprehensive market analysis that helps give you a better idea of what your home is worth in today's market. So let's chat!
Preparing Your Home
Once we've met and I've had time to evaluate your home, it's time decide whether I'm a good fit for your situation, and to also start getting your home ready to sell. While some luxury homes and condos may be ready to go right away, most need a little T.L.C. in order to give it the best possible presentation. As a home selling expert, I know just what today's home buyers are after and how to make your home appeal to whatever the target market is we're chasing. Along the way, I'll provide plenty of creative ideas and suggestions that will help us meet and exceed all your home selling goals.
Our Marketing Efforts
Although some sellers believe putting a home on the MLS is all it takes to get their home sold in no time, plenty of other factors will inevitable come into play, including a sound marketing plan. Through strategic internet marketing, e-mail blasts, social media marketing, and countless other marketing strategies, there's no better who will market your home better than me and my team!
Showing Your Home
So you've hired the right Realtor®, made improvements to your home, and we've done all we need to do on our end to market your listing effectively. Now comes the fun part—showing your home to prospective home buyers. This is my chance to showcase my sales ability and highlight all the positive aspects relating to your home or condo, not to mention get value feedback as well. And of course we'll also work together when it comes to scheduling and figuring out the best possible times to show your home whenever we receive a request from an interested home buyer.
Managing the Negotiations
We have an offer! Now comes my other favorite part of the home selling process—the negotiation. Also one of my stregnths, there's nobody better to have on your side of the negotation table than me. I'll use every last bit of market data and analysis to get you the best possible price, guaranteed. It's really as simple as that!