Make Your Home Stand Out
We want our listings to stand out from the crowd, so we've chosen to go ABOVE & BEYOND in everything we do – just like our team's name – including Professional Photos, Videos, Staging, Inspections, and many more!
Everything we do in our approach to selling homes revolves around getting as many potential home buyers as possible to fall in love with your home, the way you did.
We take great pride in delivering a high level of service to our clients that not only meets their expectations but exceeds it. Don't just take our word for it, see what our clients have to say in their own words.
"It isn't that what we are doing is totally different from other real estate agents, we are just doing it with more intention, more thought, more systems and process, technology. We love our clients, we adore houses, we are infatuated with our little corner of the world."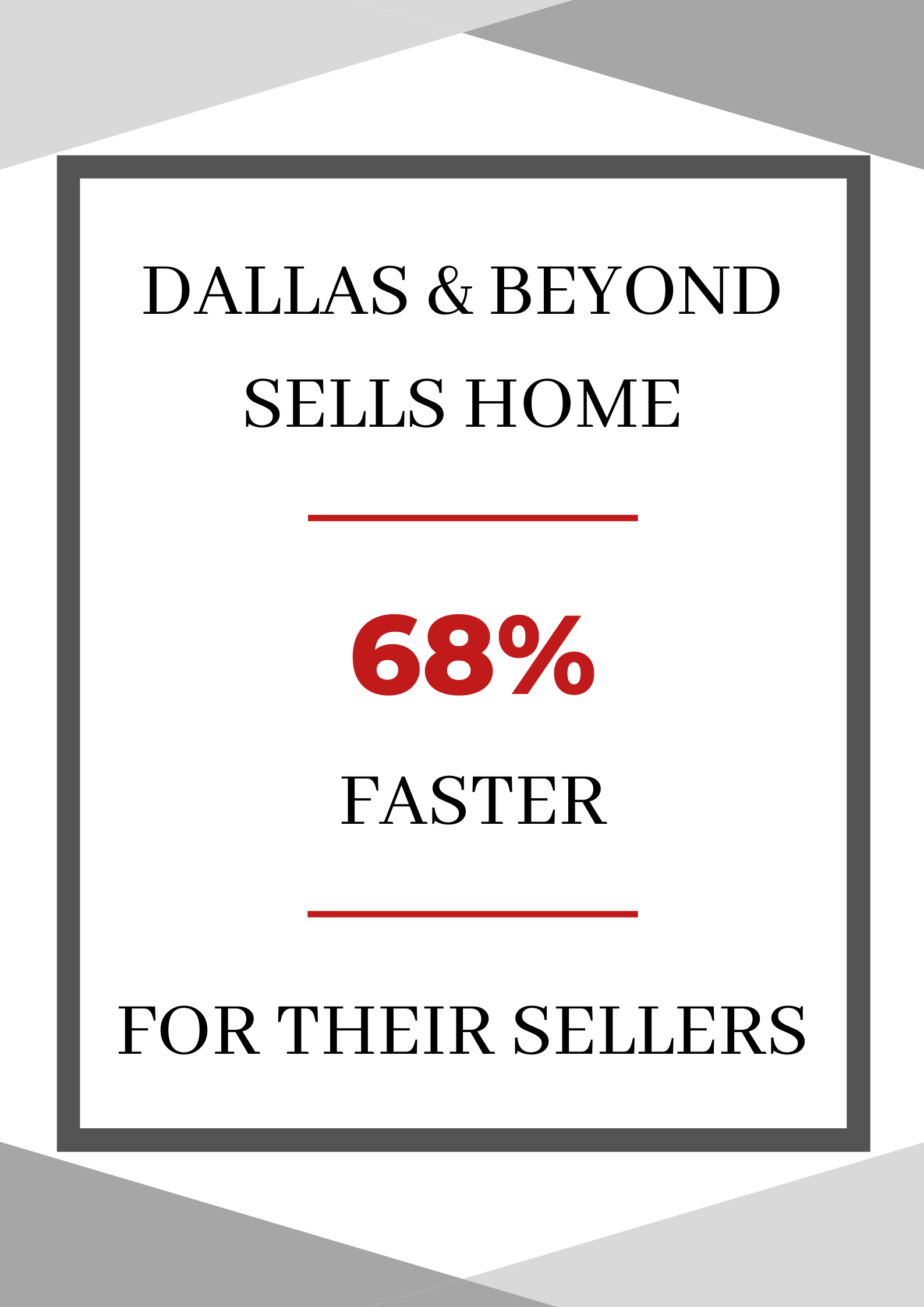 RESULT-DRIVEN SELLING APPROACH
––––
Our marketing plan for selling homes is proactive, aggressive, and above all, results-driven. We don't just throw a sign on the yard, put your home on the MLS and hope for the best. We are here to make homebuyers fall in love with your home and it all starts with that first impression.

CLICK HERE TO VIEW OUR SELLER'S CASE STUDY

Our website, social media and backend technology earns the attention of today's modern, mobile responsive buyers. It's a proven fact that consumers distrust ugly and boring websites. Your home deserves to be showcased in all its glory! Our website is user-friendly, beautiful, and captures hundreds of leads every month.

Did you know that 95% of home buyers start their search online, before ever speaking with a realtor? We make sure that your listing not only looks great online with professional photos and video, but we also pay Zillow, the #1 home search site on the internet, thousands of dollars each year to make sure your home gets exponentially more views than your competition.
See an example below of a property that was on the market for a short period of time: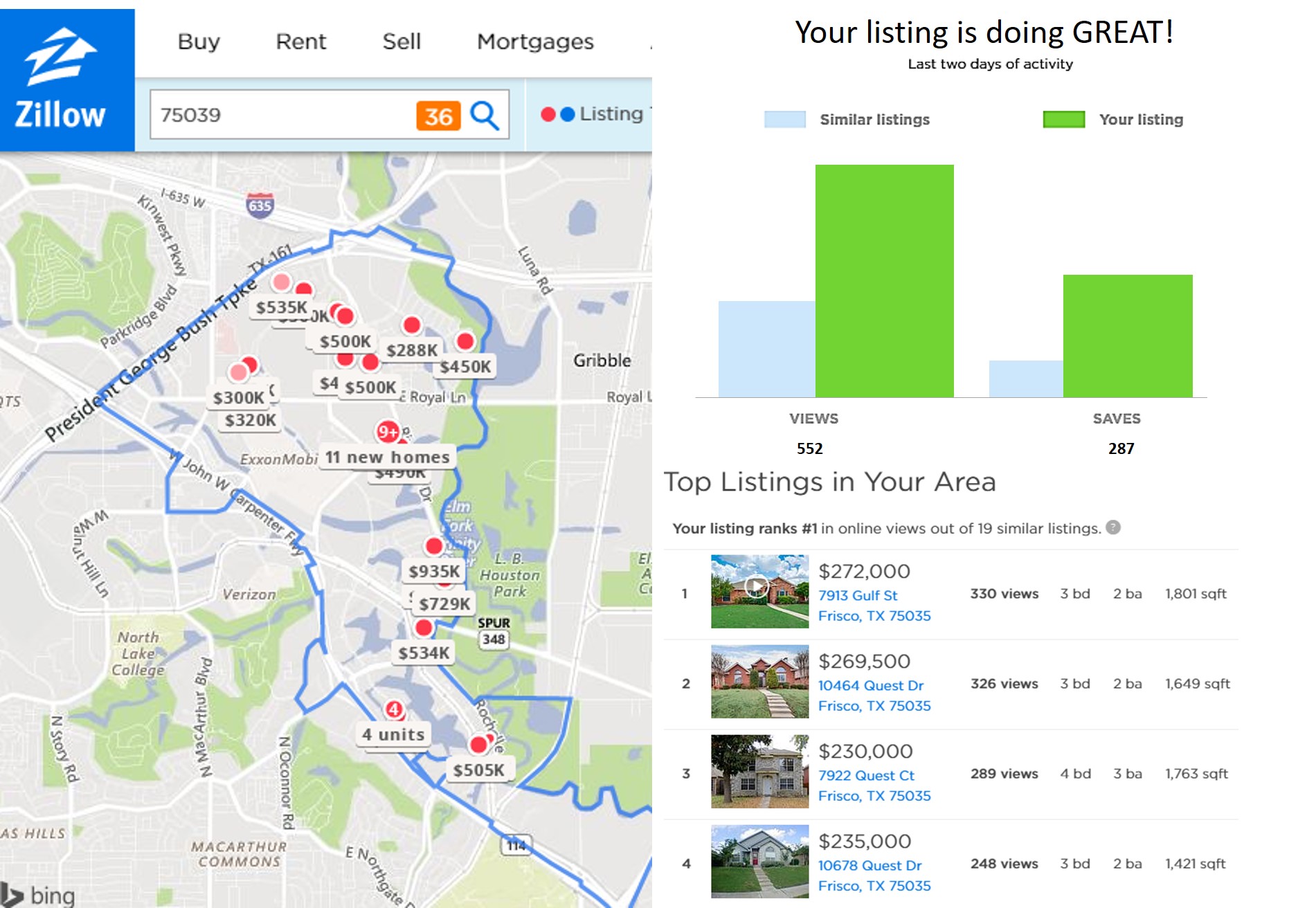 The average realtor waits until a home is listed in the MLS to start marketing and just waits for buyers to come to them. Not us. Before your home is even listed, We'll launch a marketing campaign to get potential buyers and buyer agents excited about your home. Our typical pre-listing marketing campaign gets 100's of potential homebuyers interested in learning more about your home.

Our digital marketing is a huge difference maker that sets us apart from the average realtor. Social Media has become a marketing powerhouse. We will create a custom Social Media marketing campaign for your property that reaches thousands of potential buyers. Bottom-line, We know how to turn "likes" into LEADS. Our Technology Solution:
Artificial Intelligence
Robust Customer Relationship Management
24/7 Interaction
Data-Driven
Predictions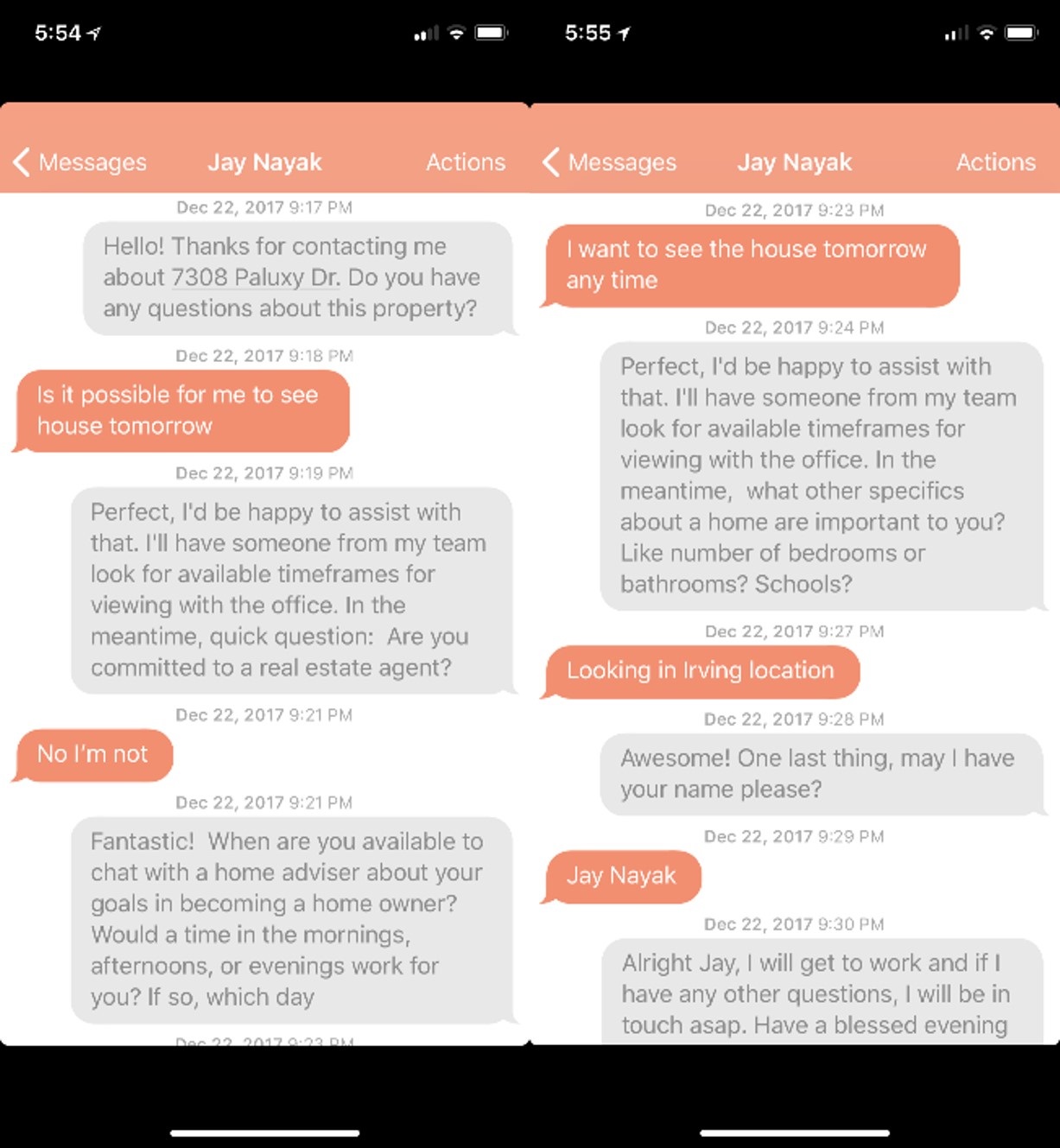 Our Social Media allows us to reach out to specific audiences, ensuring focused and efficient advertising for your home.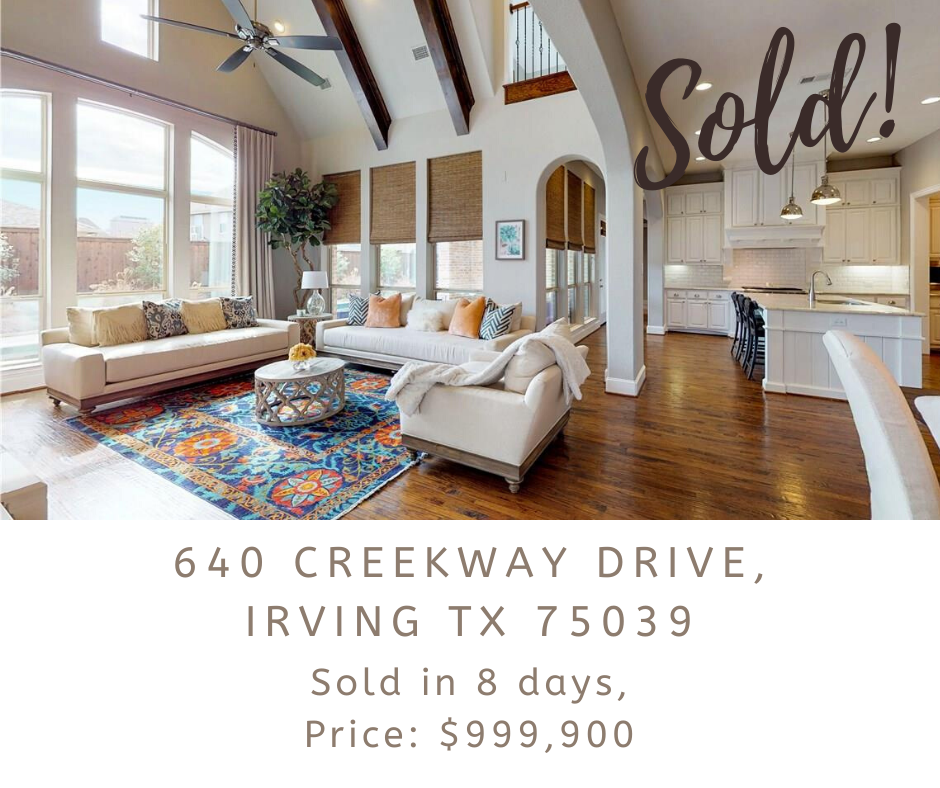 We use Our Property Home Selling Algorithm advanced targeting technology to strategically place your home in front of thousands of people who would be the most likely candidates to buy it.
Our extensive experience in creating compelling Ads for your home causes many of those targeted buyers to look, like and share your property. These leads are then captured by our proprietary, mobile-friendly website and added to our ever growing database for us to follow up with.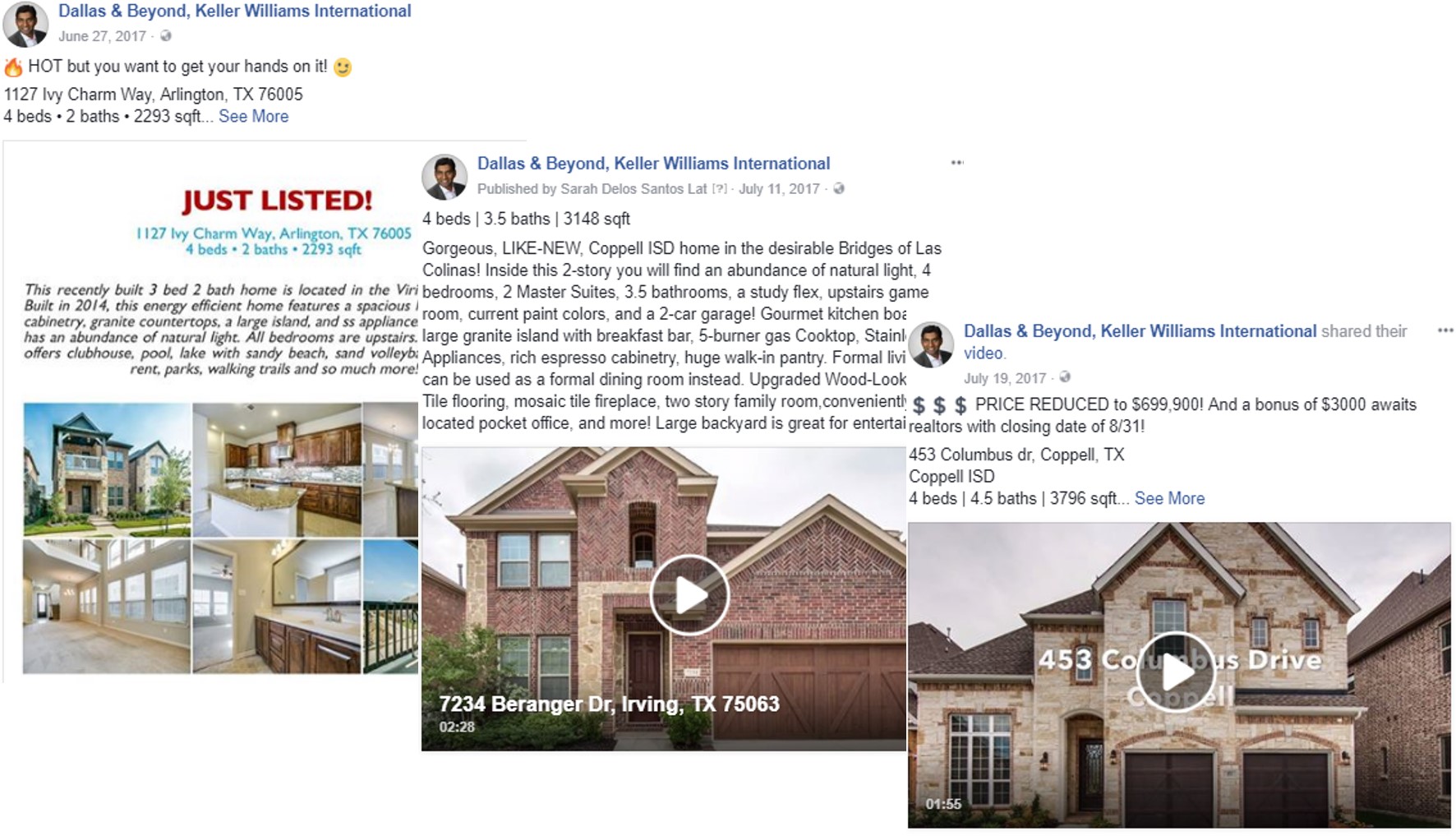 Complimentary Professional Photo
If there's one thing we know for sure, it's that Buyers want to see rich media and lots of it. Every listing we take receives professional photography; that's been a standard of ours for years. We've partnered with the right professionals to make sure our listings have every advantage we can provide over the competition.
Complimentary Professional Video
We all know buyers love videos. They love realistic, walk-thru tours that truly showcase a property to help them get a feel for the home. Videos allows us to gain maximum exposure and engage potential buyers emotionally.
That's why we utilize a professional videographer, not just the usual virtual tours used by other realtors, to create videos that are more realistic and more appealing than still photos. Our videos point out the unique elements of each house and its location.
See it from high above! For larger properties, homes with pools or homes with beautiful surroundings, nothing pulls in a potential buyer better than aerial photos and videos. Let your potential buyers see your home from a completely different point of view – high above the rooftops.
3D / Virtual Reality Photography
––––
Prior to putting your house on the market, our professional Virtual reality Videographer will make a visit to your home and will create a 3D Virtual Reality (VR) Tour of your home. Potential buyers near and far will be able to view your property as if they were there. For more high-tech buyers, they can put on their VR Glasses and virtually tour your home like they were actually there.
There have been many cases when international buyers have purchased a home without ever going to a property because of this technology.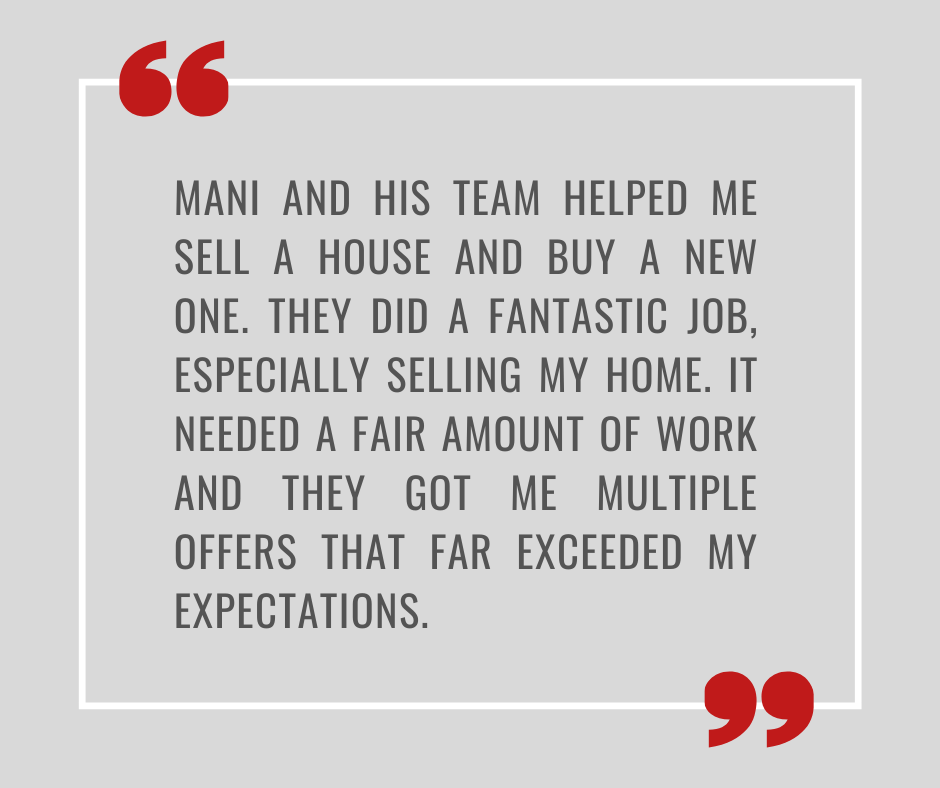 Most buyers are visual shoppers. That's why it's important for your home to look like a million bucks!
Our full-time and professionally accredited home stager will visit your home, make suggestions regarding potential improvements, suggest furniture placement, and add details that can enhance the home's value. We take a no-cost to low-cost approach to most home staging recommendations.


We maintain an inventory of modern home accessories, lamps, linen, bedding, and other small staging items that our clients are welcome to use during the staging and listing term. Ask us for more details.
If your home needs new furniture or additional items, our stager can assist you with furniture rental companies and rental options.



Almost every real estate agent will tell you that they market internationally. But do they really? Working for Keller Williams Realty, we have a HUGE international presence in 70 countries. Every real estate company will try and impress you with how many websites your property is on. We take pride in being on much fewer websites than all others.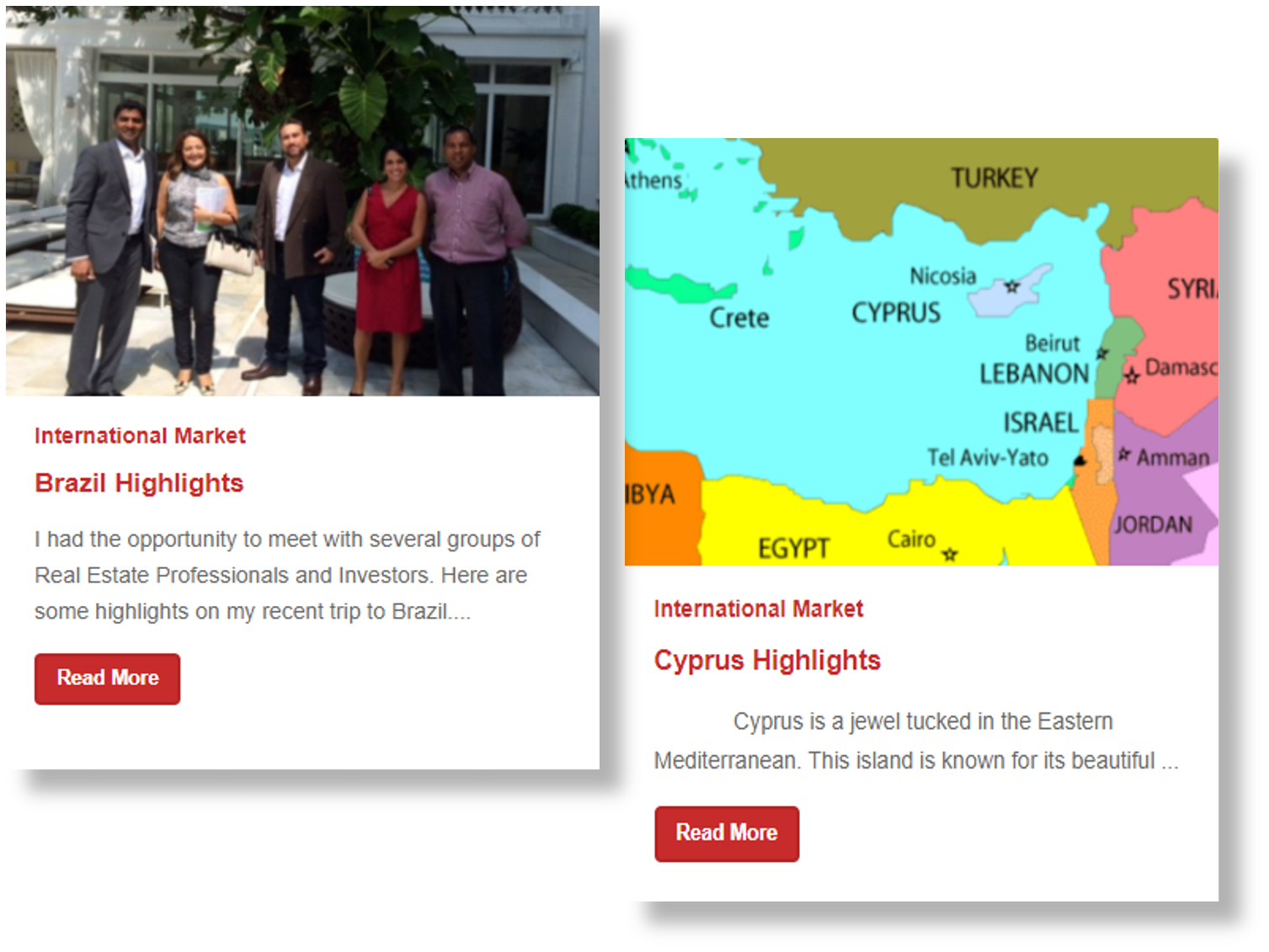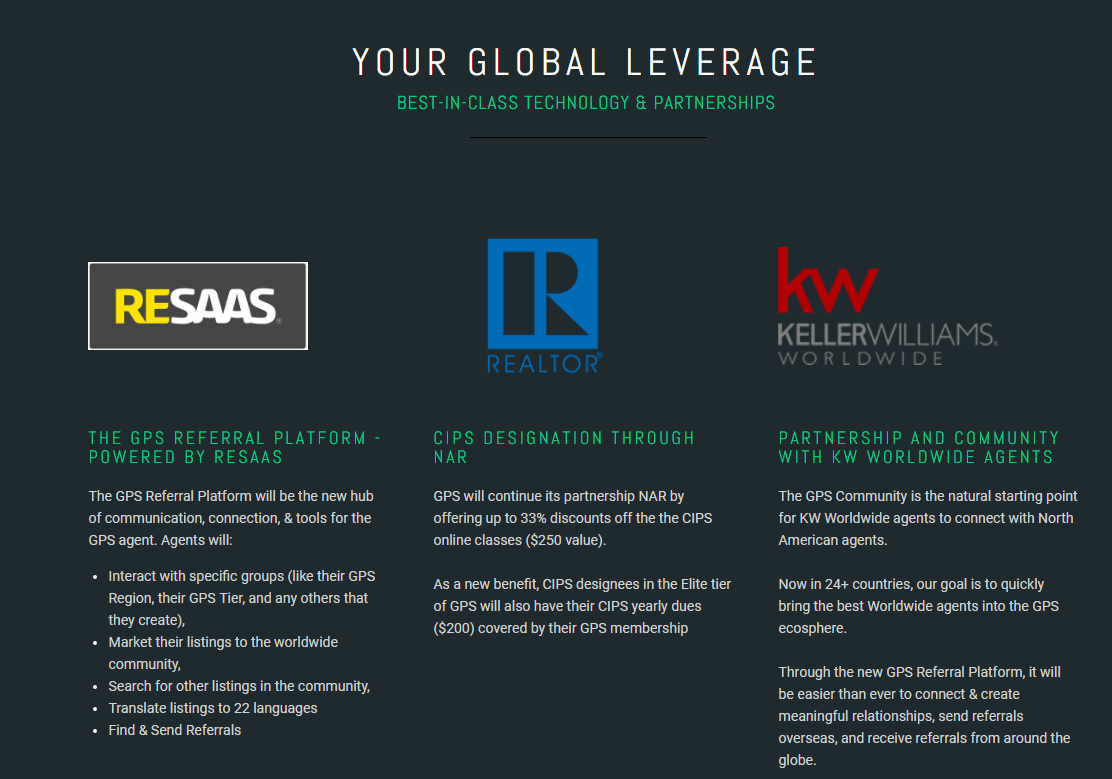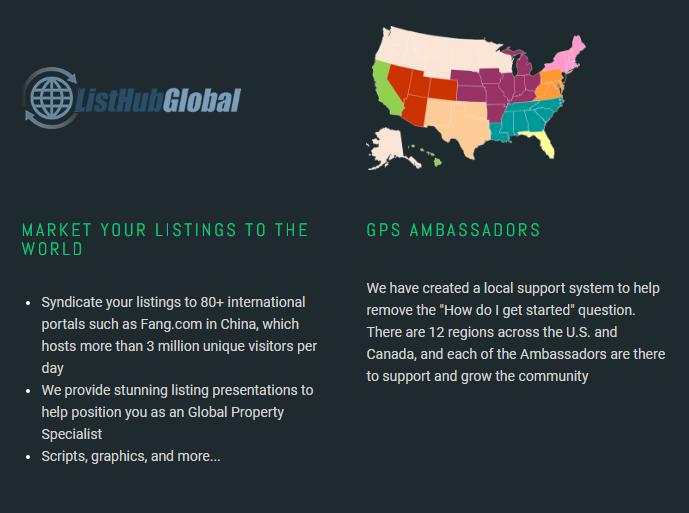 We maintain total confidentiality throughout our selling process.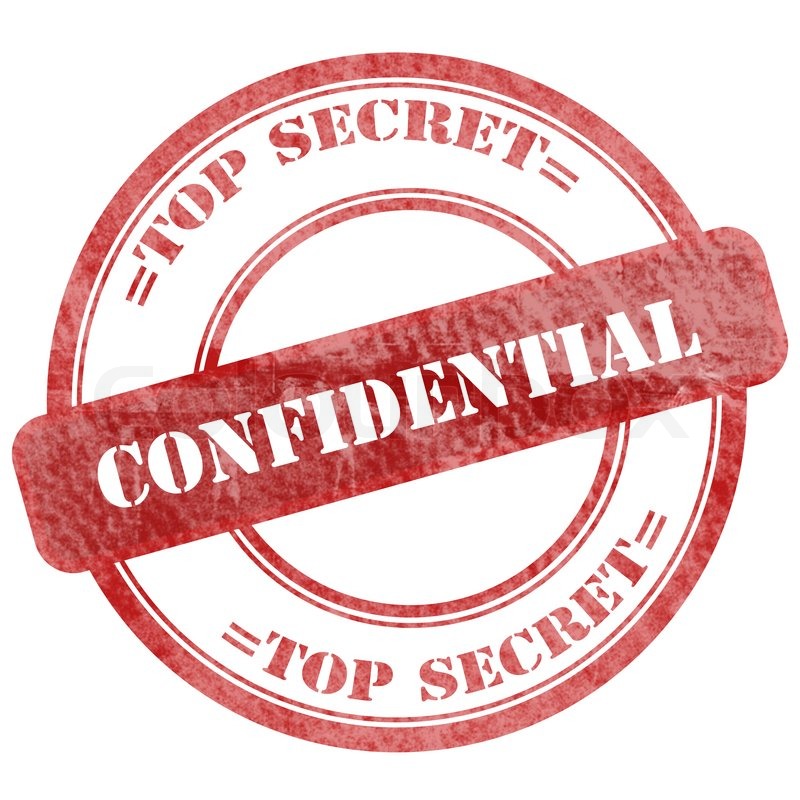 Want to talk? Please call us 469-451-6330