Why You Should Re-Think Selling Your Home Without a Realtor
Learn why most FSBOs fail in today's market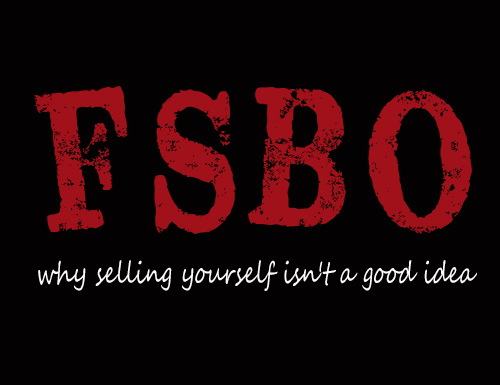 Once choosing to sell your Texas home, the next big decision you'll need to make is whether to hire a professional Realtor, or try to sell your home or condo on your own. Countless home owners across the country have found plenty of excuses to go the FSBO (For Sale By Owner) route when selling, and most of the time it's simply an attempt to save and not having to pay a commission. But given less than 10 percent of FSBO properties actually sell, you might want to think twice about doing all the heavy lifting yourself, and here are just a few additional reasons why…
Do you really have the time?
While many home sellers think all we do is throw our listings up on the multiple listing service and take the rest of the day off, we actually spend an incredible amount of time taking calls from buyers, working all the inquires we get for showing requests, meeting buyers for those showings, marketing your home using various digital platforms and traditional outlets, and of course networking with other real estate professionals in order to find you the right buyer as quickly as possible. I
It's harder to show your home as a FSBO
Perhaps the biggest reason why FSBOs fail is that it's much, much harder to show your home to prospective buyers. When touring a listing with an agent, most buyers will feel more comfortable going through the home and talking through its features when the owners aren't present. Without that space and freedom, it's extraordinary difficult for anyone to really get a solid grasp on what your home has to offer, or why it may be a great fit.
Realtors provide significantly more exposure
As alluded to above, a real estate agent's job entails much more than putting a home on the MLS and waiting for buyers to call. But with that said, putting any home on the multiple listing service is also a significant advantage for any home seller, and without it, there's a good chance it's going to take much longer to get your home sold. In addition, my on-going marketing efforts, especially on the internet side of things, are specifically designed to attract a wide-range of active home buyers, giving me a far-reaching network of contacts that already put me 3 steps ahead of any FSBO.
How will you know how to price your home?
Pricing your home right from the start is arguably the most critical step in successfully selling a property. Many different factors go into pricing a home, and as a professional Realtor who knows current market conditions and will take the time to analyze past sales and other comparable properties, there's something to be said for getting it right the first time.
Are you prepared to negotiate?
As you probably already know, real estate contacts are complex and often confusing. As a FSBO, are you really prepared to negotiate specific parts of a contact, which may include all kinds of clauses, deadlines, and contingencies?
THINKING OF SELLING? CONTACT US FOR A FREE CONSULTATION