Massive Social Media Campaign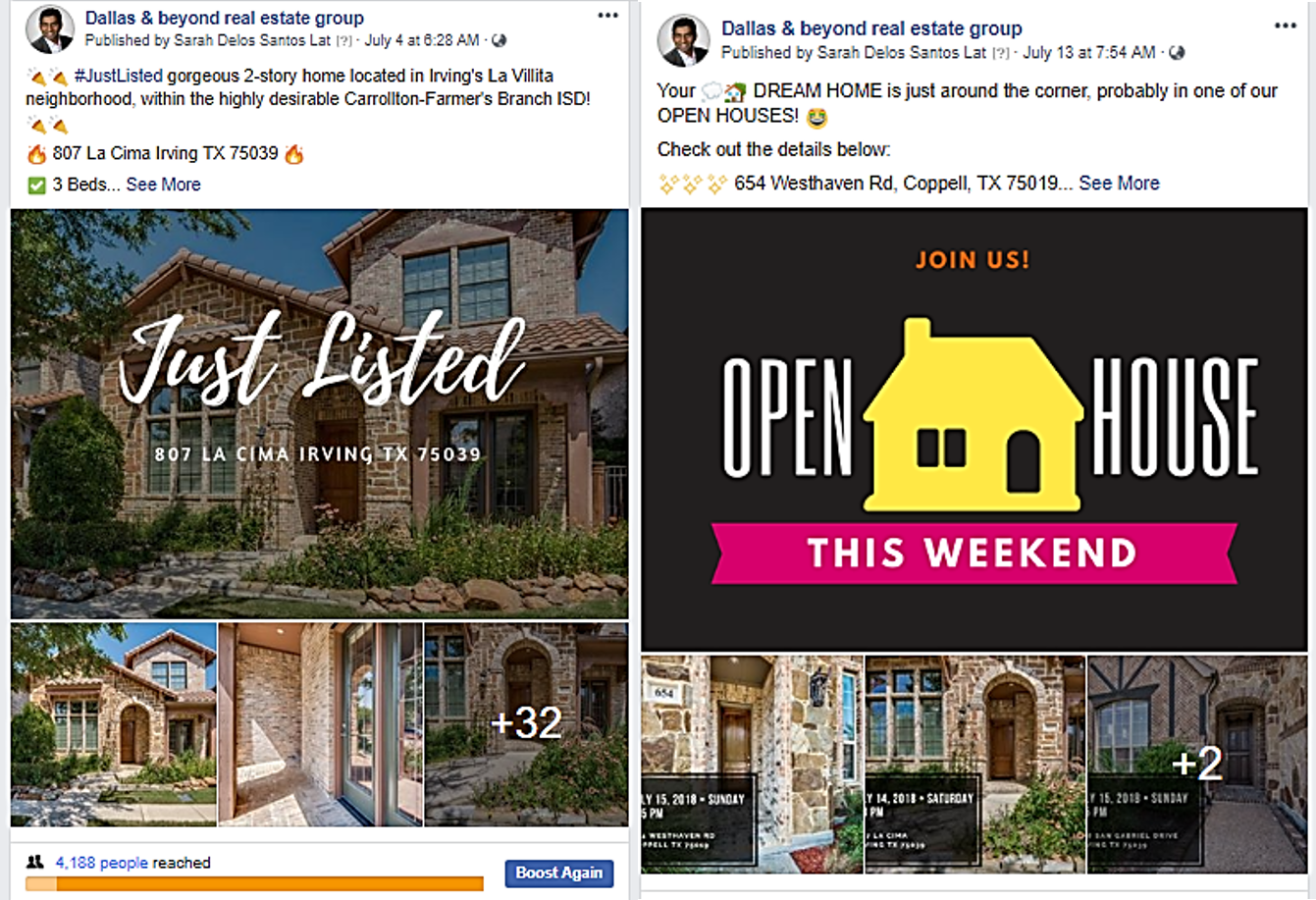 Your home deserves to be showcased in all its glory! My website is user-friendly, beautiful, and captures 100s of leads every month. How do I get our buyers to see it? I employ different strategies but chief among them is my Website and Facebook.
My website, social media and backend technology earns the attention of today's modern, mobile responsive buyers. It's a proven fact that consumers distrust ugly and boring websites.
Facebook allows us to reach out to specific audiences, ensuring focused and efficient advertising for your home. I use Facebook's advanced targeting technology to strategically place your home in front of thousands of people who would be the most likely candidates to buy it.
Our extensive experience in creating compelling Facebook ads for your home causes many of those targeted buyers to look, like and share your property. These leads are then captured by our proprietary, mobile-friendly website and added to our ever growing database for us to follow up with.
If you want to do something like this, don't hesitate to contact us! Fill out the form below: