Buying New Construction? Hire a Real Estate Advisor.
You love a builder's model home. The smooth-talking sales person says a house just like it will be available in 30 days. Even better, he'll make you a deal right now on the price. Why wait?
Purchasing new home construction without the help of a real estate advisor is a mistake. An advisor provides valuable guidance and insight to ensure a hassle-free transaction.
An Agent is Your Market Expert
A qualified advisor understands the residential construction market, the pros and cons of local builders, and has built relationships with the best construction professionals. I should know. Darling Homes has honored me with membership in its 2016 Darling Diamond Club as one of the best real estate professionals in Dallas.
Your real estate consultant looks closely at the subdivision and the location and will make sure the community is sound.
Award to adding value to our clients every step in their new build process: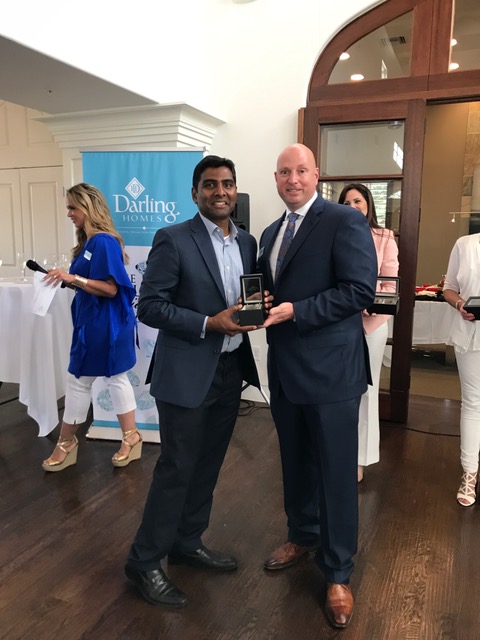 Your Agent is an Expert in Negotiation
An experienced agent knows what makes the different builders in your market tick and brings creative ideas to the negotiation table. If your builder won't budge on price, your agent may be able to work other incentives into the contract price.
When it comes to contracts, a real estate consultant knows the difference between a new-build contract and a resale contract and can walk you through the details. I do this all the time with clients.
Your advisor will make sure you know what's in your new housing package price and will broker upgrades, construction options, warranties and the timetable for completion.
A Real Estate Advisor Works for You
Agents and sales people in the builder's office work for the builder. Their job is to close the loan. That's all. Don't expect them to do anything else.
Your real estate consultant works for you and will make sure you get the most bang for your buck.
It costs a buyer nothing to be represented by a real estate advisor, and many builders are happy to work with agents.
There's no savings to be gained by doing the deal yourself. You don't get to keep the agent's 3% commission or get a better "deal." The new home seller pays for it.
A Realtor Will Guide You Through Financing
Your advisor will offer advice on down payments, "points," other loan fees and even interest rates specific to your situation.
A realtor also will work with you to help defray closing costs at settlement.
Your Agent is Your Construction Advocate
A recent survey of residential engineers by Criterium Engineers showed 15% of all new homes have at least two significant defects. According to the study, 23% of all new homes have problems with window and door installation, while 21% percent of new homes have roof issues, and 18% have framing deficiencies.
Your real estate advisor will be your advocate throughout the building process and will continuously monitor the construction. I often say the things to a builder that a prospective homebuyer may not want to say or doesn't know to ask.
New-build inspections are very important. Your agent will make sure they are completed and reviewed.
Those are the basics. A highly qualified consultant will go beyond these things and get even more involved. Here's a list of a few of the things I do that my clients appreciate:
Attend walk-throughs and meetings
Negotiate solutions when problems arise. And they will.
Provide a post-construction checklist of potential expenses like fencing, landscaping and blinds
Remember, having a third party involved helps make sure that it's a fair deal for everybody. Let me know how I can help you.
Mani Raveendran, [email protected], 469-451-6330