Construction at Legacy West in Plano is in full swing. It's one of the largest current projects in North Texas in one of the fastest growing counties.
Master Developer and Planner Fehmi Karahan spent some time with News 8 to highlight the project.
"We want to give the best possible experience: Work here, live here, and shop here," said Karahan.
Karahan told News 8 after the project is completed, there will be close to 30,000 people living and working at Legacy West.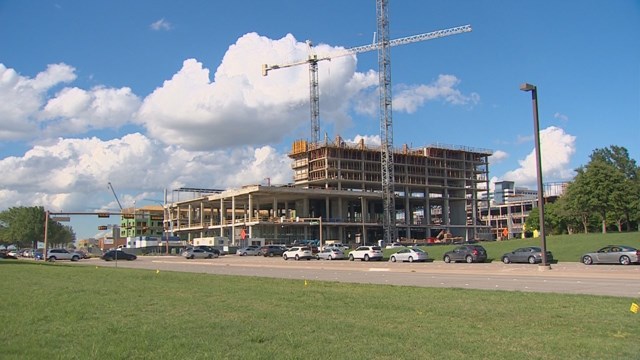 Plano's Legacy West project is under construction (Photo: WFAA)

A lot like Shops At Legacy, the master developer hopes to give residents a one-stop shop. It is a concept that he says is trending in the last decade; a mix of residential, retail, restaurants, even a hotel. It was just the package Plano needed to lure and land corporations.

"How do [we] break this 255 acres of large land and make it attractive?" Karahan asked rhetorically.

More than two years in the planning and it's now a mega development surrounded by new corporate headquarters and regional offices. Toyota's new North American Headquarters is a short distance from Legacy West. Adding to the list of corporate neighbors are JP Morgan Chase, Liberty Mutual, and FedEx.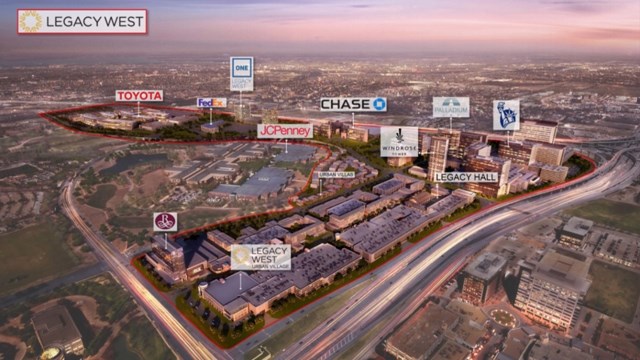 The multi-billion dollar development will include several corporations as well as dining, residential and entertainment space (Photo: WFAA)


It's no wonder the valuation for this place is $3.2 billion. Between all of those buildings, there are plans to builds millions of square feet of office space.

"When you put these numbers together, you reach that number easily," Karahan said about the $3.2 billion valuation.

The Master Planner said over time it won't be called Legacy West or Shops at Legacy, it will just be Legacy.

"They are going to look at this down the road and say 'wow, this is unbelievable,'" Karahan said.

The project should be totally done by 2018 and the shopping, the mixed-use components, will be done in 2017. Karahan said there would be a grand opening on March 2 of 2017.

Copyright 2016 WFAA