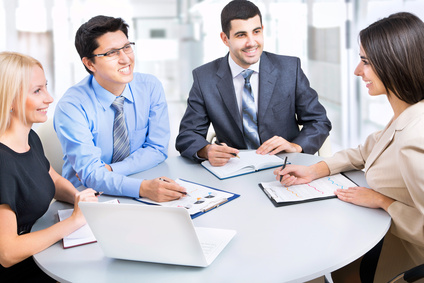 A good lender is striaghtforward, helps you understand what you're getting into, and keeps you informed at every step of the application process.

No matter what kind of mortgage you decide on, you should shop around to get one on the best terms at the lowest cost. We know comparison shopping isn't everyone's cup of tea, but here, failure to compare terms can mean real money out of your pocket. For instance, a quick-and-dirty search for current mortgage rates online produced interest rates that varied from 3.875 percent to 4.625 percent, a difference of 0.75 percent. For a $165,000 mortgage with good credit and 20 percent down, the .75 percent difference adds up to $25,920 over the life of the loan.

Mortgage loans can come from a number of sources. Traditional banks, savings banks, savings and loan associations, credit unions, and mortgage bankers (banks whose business consists solely of making home loans) all offer them, and some offer more advantageous terms. Many real estate brokerages, including ours, work with preferred lending partners to offer mortgages with attractive rates and terms, but you are under no obligation to use those partners; what should matter most is that you get the best possible deal on your mortgage.

This will require some homework on your part. You should start your homework by knowing what traits make a lender worth doing business with. A good lender possesses the following qualities:

Plain speaking. Good lenders are straightforward and can explain their loan programs in plain English. They can provide clear, understandable comparisons of their own programs and can help you compare their rates, fees and terms with those of their competitors.

Local knowledge. Good lenders use appraisers who know the local housing market and make their lending decisions close to home as opposed to shipping applications off to a distant committee that makes decisons based on some impersonal formula. They also work with you and your agent to make sure your loan is approved and finalized by the time you need to close on your home.

Property knowledge. They also know the type of property you want to buy. A distant lender may offer better terms, only to trip you up when it adds conditions to approving the loan that may be impossible to meet in time for closing.

Competitive drive. Good lenders aren't afraid to have you ask if they can match a lower rate found elsewhere. The worst thing they can say is "No." And if they don't say that, you'll have both the rate you want and a lender you like.

Attention to the details. Time matters when you're ready to act on a property, and good lenders get things done on time. They also keep you and your agent informed at every step of the process. Your agent knows which lenders keep their promises and which ones don't.