First-Time Home Buyers
If you are a first-time home buyer, use the guide below for helpful hints and tips and learn how to avoid common mistakes when buying your first home in Dallas, TX.
Pre-Qualification: Meet with a mortgage broker and find out how much you can afford to pay for a home.
Pre-Approval: While knowing how much you can afford is the first step, sellers will be much more receptive to potential buyers who have been pre-approved. You'll also avoid being disappointed when going after homes that are out of your price range. With Pre-Approval, the buyer actually applies for a mortgage and receives a commitment in writing from a lender. This way, assuming the home you're interested in is at or under the amount you are pre-qualified for, the seller knows immediately that you are a serious buyer for that property. Costs for pre-approval are generally nominal and lenders will usually permit you to pay them when you close your loan.
List of Needs & Wants: Make 2 lists. The first should include items you must have (i.e., the number of bedrooms you need for the size of your family, a one-story house if accessibility is a factor, etc.). The second list is your wishes, things you would like to have (pool, den, etc.) but that are not absolutely necessary. Realistically for first-time buyers, you probably will not get everything on your wish list, but it will keep you on track for what you are looking for.
Representation by a Professional: Consider hiring your own real estate agent, one who is working for you, the buyer, not the seller.
Focus & Organization: In a convenient location, keep handy the items that will assist you in maximizing your home search efforts. Such items may include:
One or more detailed maps with your areas of interest highlighted.
A file of the properties that your agent has shown to you, along with ads you have cut out from the newspaper.
Paper and pen, for taking notes as you search.
Instant or video camera to help refresh your memory on individual properties, especially if you are attending a series of showings.
Location: Look at a potential property as if you are the seller. Would a prospective buyer find it attractive based on school district, crime rate, proximity to positive (shopping, parks, freeway access) and negative (abandoned properties, garbage dump, source of noise) features of the area?
Visualize the house empty & with your decor: Are the rooms laid out to fit your needs? Is there enough light?
Be Objective: Instead of thinking with your heart when you find a home, think with your head. Does this home really meet your needs? There are many houses on the market, so don't make a hurried decision that you may regret later.
Be Thorough: A few extra dollars well spent now may save you big expenses in the long run. Don't forget such essentials as:
Include inspection & mortgage contingencies in your written offer.
Have the property inspected by a professional inspector.
Request a second walk-through to take place within 24 hours of closing.
You want to check to see that no changes have been made that were not agreed on (i.e., a nice chandelier that you assumed came with the sale having been replaced by a cheap ceiling light).
All the above may seem rather overwhelming. That is why having a professional represent you and keep track of all the details for you is highly recommended. Please contact us directly to discuss any of these matters in further detail.
---
Buying a Home

Homeownership may be closer than you think!
Our extensive first time buying guide explains the benefits of homeownership and contains useful information about the home buying process.
Thinking about buying your first home? We LOVE working with First-time Homebuyers!
Click here to download the eGuide.
---
Millenial's Guide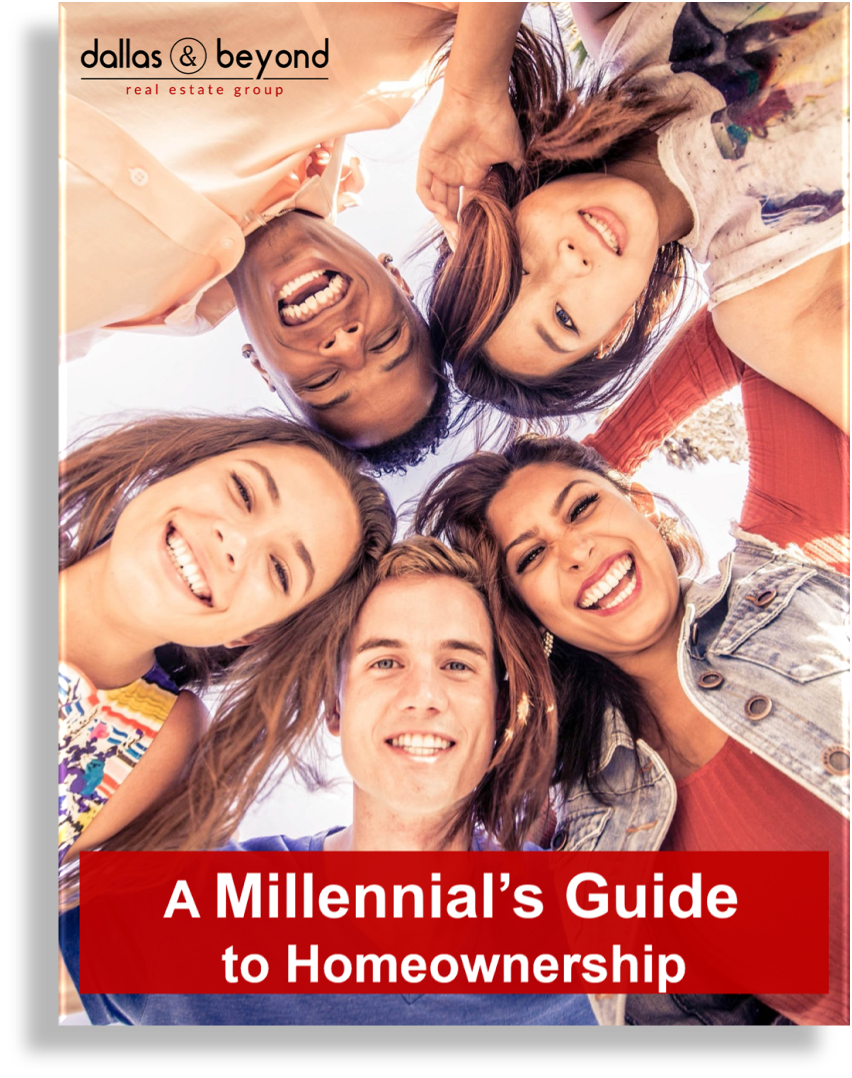 If you are one of the millions of Millennials who has seen their peers begin to buy homes recently and are wondering what it would take for you to do the same... you've found the right eGuide!
There are many stereotypes and myths about the Millennial Generation as a whole, AND about what it takes to buy a home in today's market.
These myths have prevented many Millennials from even considering homeownership as an option for them and their families.
Click here to download the eGuide.
---
He was patient with us throughout the entire process always looking out for our best interest. We were buying our dream home and as expected, we were able to close without any trouble. He's an adviser who can walk you through and guide you the whole home buying journey. I am glad my husband and I were able to get this home with Mani's expertise.
Rashmi Dhungana
Mani provided valuable and provides honest guidance during our Home buying process. We are first-time home-buyers so there was a lot of education needed and Mani was there for us every step of the way. He was available for all our questions. We will be recommending him to any friends and family looking for a home in the area.
Tippu Sultan
Mani and his team were really helpful in my home purchase. All of the necessary documents in the transaction were coordinated quickly. Mani has been very professional. He's also helping me list my house for lease with the help of the whole Dallas & Beyond team. I will not hesitate to refer any of my friends to this amazing group!
Seshu Konduri
Mr. Raveendran is very knowledgeable
about the Dallas market as well as the Coppell and Valley Ranch suburbs. He is very professional and communicates clearly about the entire process, He guided us through every step which is vital for a first time home buyer. He is quite resourceful and has good recommendations about inspection agency, mortgage loans, home owner insurance etc. which does save one tremendous amount of time shopping for it. We trust him and would refer him to our friends and family.

AV
Was very responsive and helpful with my process. Was understanding of my wants and needs when looking for a home. Great to work with him and his office.
Sarah
Mani was very helpful with us finding the right home in a new city. He even put us directly in touch with the owners to discuss some concerns we had with the rental we were interested in most. He
was quick to respond to any questions we had and was very patient with us when we got it busy to finish things up for him to proceed.

Jennifer
Mani made the whole process very easy and was very flexible with our needs, especially on such short notice!! Mani was easy to talk to and was also very quick to respond if we had any type of issue!
Carlos
He is someone who values client service above sales. Mani's helped us navigate those waters by helping us connect with the Coppell city's chief engineer to amicably sort out the issue. . . His network within the builder community is extensive and he actually uses this relationship to his client's advantage and actually saved money for us. We HIGHLY recommend Mani to anyone looking to work some who is always looking out for his client's best interests. We more than got our money's worth.

Ramya
. . .he knows the growth pattern, price points and future potential of real estate appreciation. These insights were very valuable to us in making our decision. . .he never came across as someone who would pressurize his clients. He was honest and truthful about every recommendation he made. He was very transparent when it came to price point and negotiation and would fight for every dollar on the table. . .We highly recommend Mani for anyone looking to work with an extremely experienced and trust worthy business advisory.

Saravanan
He truly understands the real estate business more from a holistic perspective than at the micro –level market standpoint. He talked about Supply and demand and where the market is headed especially in the Dallas, Austin, Houston and San Antonio Areas. I know he is extremely busy with client work but I commend Mani for the time he devoted to talk to me. If you want to work someone who understand the market and is truly committed to your success, I would strongly recommend Mani

Santhosh
Mani was very professional and seamlessly completed and closed the entire process in approximately 45 days – from the day we started until closed and moved out. Some of the very important qualities he bring are – his proactiveness, patience and negotiations. He made us feel very comfortable since he has knowledge of all the towns and school systems within DFW. We will recommend Mani to all of our friends without any hesitation.

Nitan
Very friendly and helpful person. . .He is very approachable and responds quickly to calls and emails. Thank you Mani for being my agent and helping me buy a home in Dallas. Wishing you a successful 2017.

Prashant H.
. . .He was very prompt to respond and very patient in helping in identifying the right location , get a feel for the market and still continue to advise us in many aspects of real estate even though we have not finalized anything. Mani is someone who you can trust and be assured he will do the thing in your best interest. I feel good in recommending him to my friends...

Kris
After meeting Mani at an open house, we became very comfortable working with him. . .He is very friendly and a pleasure to work with. We highly recommend Mani to anyone looking for a honest and trustworthy advisor!!

Prashant
Mani is a highly skilled real estate professional and a caring people person. He is a good listener and is able to help you manage what can be a highly emotional experience as you deal with the ups and downs of the process. . .He's bold and assertive while able to effectively communicate with people from various backgrounds.

Zafar
Mani takes his job very seriously. He is trustworthy, respectable and someone you can call anytime and will be available for you. . .Mani was incredibly patient and had no problem walking us through any step of the process that confused or frustrated us sometime. We highly recommend Mani!!

Dinesh
Mani shrewdly understood our needs and provided inputs and suggestion on various aspects about energy costs,
efficiency, design and security and mortgage options. . .Mani's real estate industry knowledge is excellent and he is a true professional. Strongly recommend Mani.

Raghuveer
Honest, Trustworthy and Professional. . .Mani is very dedicated at what he does. He made himself available to us at all time when we were both in town and out of the country. When we were out of the country He made our move form our old home to the new very seamless. I would recommend him to anyone looking to purchase a new home.

Jagannatha
. . .We contacted Mani as we knew is a Coppell resident and an expert in the real estate market in the area. . .he is about adding value to his client at every step. Which has saved us a lot of money, less stressful and very much rewarding. . . He is very resourceful as it relates to who to bring in at what time. His negotiation skills are remarkable and is very transparent to us. . .

Rahul
. . .He is available and there for any question or concerns I have on property and was able to clearly articulate the pros and cons. . .he is very open and transparent about what he does. His service in the entire process will not be discounted. I would definitely recommend Mani to someone looking for assistance when working with tough builders!!!!

Muneesh
. . .Mani was extremely thorough from start to finish. He made the entire process (which is so scary for a first time home buyer!) extremely easy. He was available for questions at every single moment that we needed and coached us through the process. . . He is extremely talented, hardworking, honest and has extreme attention to detail which enabled our process to be enjoyable. We are so thankful for Mani !!!

Divya
I've working with Mani for almost 2 years, and he recently helped me find a good single-family investment rental house in Lewisville. We looked at several properties before settling on this one.
Mani was very patient and looked for my best interest. He was also responsive and knowledgeable. . .

Suman
. . .Mani has assisted me throughout the whole process. His expertise and practical advice are the two most important things that he possess, which made me trust him more. I took my time deciding and I never felt like I needed to rush selling my home. In short, every step was worthwhile. I would have not sold my home in its real and exact value if it were not for Mani.

Thirunavukkarasu
. . .Having a professional team that Mani runs was very helpful - we made the right offer negotiated repairs and financing and all the way through to closing a hassle free experience. Rest assured, Mani will be the best advocate that a buyer needs on their side to make this entire process seamless. The Dallas & Beyond team and Mani, was very attentive to our needs, questions and concerns. Mani is a very easy person to work with. We would recommend Mani Raveendran to anyone planning to sell or buy a home. He makes the whole process easy and hassle free.

Prashant
Mani and his staff was a ten star for our move. In our 80's and needed someone that showed concern and care for our welfare, as well as finding us the right home in a retirement community. He was a God send. Thanks Mani and team!

Charlie
Mani is the man! I was lucky enough to have this patient and top-notch gentleman see us through from needing a home to having a home. Thanks again, Mani, for your transparency, compassion, and generous nature.

Samuel
I had to move on short notice and Mani helped me find a great house in a really nice neighborhood. It was a pleasure working with him.
Larry
I have rented from Mani for 5 years now in Little Elm and have nothing but good things to say about him. He's very respectful of our time and is very quick to see to any problems we may have. He
has had new appliances put in the kitchen, had the A/C repaired twice, repaired faucets and had a water leak fixed as soon as possible after we reported it. He truly cares about us as people and not just "renters". All renters should be lucky enough to rent from someone like Mani.

Robert
He is very friendly and easy to work with on anything. Anytime we have had any repairs that
are needed he is extremely prompt and gets the issue resolved in a timely manner. Mani is a very business minded person with excellent entrepreneurship and is always eager to work with the customer/tenant to compromise for the best deal that fits his and their budget/lifestyle. If/when we decide to purchase a home we would definitely use Mani and I highly recommend him to anyone wanting a good honest realtor.

Lori
Having previously rented a property from Mani Raveendran for two years, I would have to say my overall experience was very pleasant. Mani is honest, respectful, very easy to talk to, and most important,
easy to work with. If anything went wrong with the property or any of the appliances, all it took was one phone call to get the issue resolved. In the event I needed to rent another property, or I was asked if I knew anybody that rented home properties, Mani Raveendran would be the first person that would come to my mind.

Dexter
Mr. Raveendran was so amazing in helping us find a home to rent for my family. We found him on Zillow. Not only is he professional in what he does as an investor and businessman; he also makes the
whole experience feel more of on a personable level. He goes that extra mile to make the process and outcome a positive experience. We would most definitely recommend this wonderful man to help you in buying, selling or renting a home. You will be glad and grateful that you have come into contact with someone with such high regard for his customers and tenants.

LeAnn
ani and his team did not fail to accommodate any of my requests even after we have settled in the house. I recommend Mani to anyone who's looking for a home, short or long term. Mani and his team can certainly help you out!
Erica
Mani was an incredible asset in purchasing our first home! He was always available to answer our questions and quickly zeroed in our specific needs.
He was very clear, supportive and knowledgeable, and really made the whole process go smoothly.
Soledad
Mani is amazing to work with he is kind compassionate and has a big heart. He always has your best interest at heart. Will work with him for years to come.
Cydney
I was new to DFW and I found Mani online. Mani was very easy to communicate with and always responded quickly. Mani was a valuable resource for me and recommended a great neighborhood.
I would highly recommend Mani to anyone who is looking for a new home.
Ari
He was very forthcoming and had the resources
to help us get to know local schools, sub-divisions, pros and cons of one vs another. Mani is very patient and has been very much involved in everything from being there for negotiation, home inspections helping us with the lenders.
Mani's help and guidance is very much appreciated Thank you!
Harsh
Mani is a man of impeccable character and integrity. It was a great pleasure working with him and I hope to have an opportunity to work with him again.
Lokesh
Mani did an awesome job in finding us our perfect Home! He took the time to think through the aspects that other realtors don't and got us a great deal on our home. He is very prudent and professional
to work with. We already recommended Mani to our family and friends. Great work!
Rahim