Transformation, Innovation and Ethics in Texas Real Estate
Posted by Mani Raveendran on Thursday, January 19, 2017 at 11:45 AM
By Mani Raveendran / January 19, 2017
Comment
Because our world changes rapidly, our approach to business must change also. Three factors impacting national and global business, including the Texas real estate industry, are transformation, innovation and ethics ( TIE).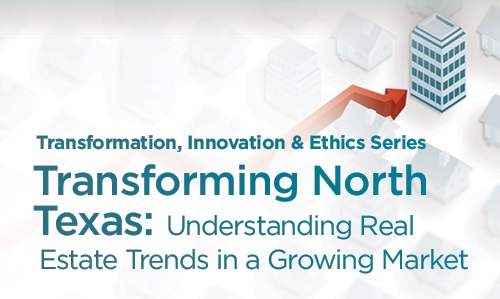 I make it a priority to stay up to date not only on Texas real estate, but on changes to the Texas business climate. Business trends impact real estate trends, so every real estate agent should have a good understanding of what's happening in our cities and state.
I was recently invited to attend TIE: A Discussion on Real Estate in DFW, sponsored by the University of Dallas. As a UD alumnus, I knew this event would be valuable. The panel featured executive real estate alumni who shared their thoughts on the Texas market. I contributed my thoughts to the discussion and provided answers to questions including these –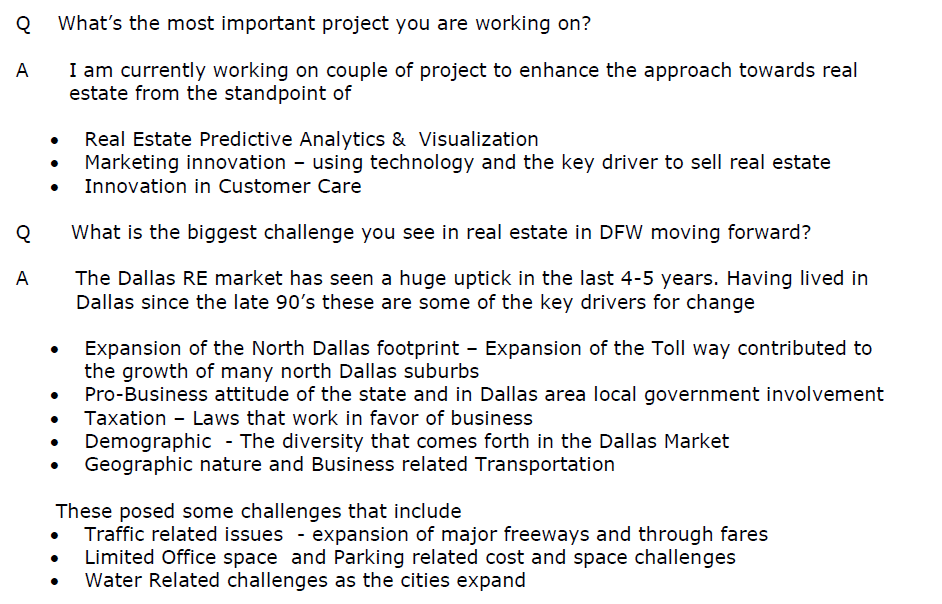 We focused on the ways the North Texas real estate market is changing, and how to innovate and manage that change in an ethical manner. Yes, of course it's important to know about housing trends. But it's just an important to know how to get away from stereotypical selling.
My experience in technology consulting, marketing and finance, combined with my understanding of global influences, has given me a unique perspective. We need to be cognizant of our changing market demographics and the needs of our diverse customer base. Creative ideas to serve our customers will put us ahead in the game.
Another factor emphasized in the TIE discussion was the importance of ethics in everything we do. I shouldn't have to say that transparency is critical. In any business, clear consistent communication is key to building relationships. Withholding information or reshaping it to fit a certain purpose is never all right. Customers look for companies and salespeople with a history of honesty.
In general, customers are happier when they feel they've been made part of the process. This theme came up again and again during the TIE discussion.
I make it a point to stay in regular contact with clients and keep them in the loop on everything that's going on. If they have questions, I give them a straightforward answer.
A customer commented -
"He is someone who is very honest, transparent and an extremely patient in dealing with people. He was very proactive and responsive to all our needs. He has an in-depth knowledge of the real estate market at both the macro and the micro level."
The Realtor Code of Ethics is the cornerstone of the National Association of Realtors ethics training. It ensures advisers promote their clients' interests while treating all parties honestly. The Code also states we must "refrain from exaggeration, misrepresentation, or concealment of pertinent facts related to property or transactions."
I take this Code seriously:
"Through the months we worked with Mani, he never came across as someone who would pressurize his clients. He was honest and truthful about every recommendation he made. He was very transparent when it came to price point and negotiation and would fight for every dollar on the table."
I am committed to serving my clients with the highest level of integrity and excellence. Anything we do with passion will get us the end result.
Real estate advisers who make a commitment to transformation, innovation and ethics are the ones who will lead the industry into the future. Those agents will be the ones best prepared to serve their customers.
Do you agree? I'd like to hear from you. Call 469-451-6330 or email [email protected]