Philippines Real Estate Market – The 2018 and beyond
Posted by Mani Raveendran on Saturday, July 10, 2021 at 1:53 PM
By Mani Raveendran / July 10, 2021
Comment
Philippines Real Estate Market – The 2018 and beyond
Sound macroeconomic indicators continue to propel Philippines as one of the strongest emerging economies in Asia. The Philippines real estate sector is poised for further growth in 2018 as prospects remain stable with a strong GDP, a bullish economy and consumption-driven market. Tourism growth, surging BPO sector with extremely qualified work force and a good Foreign Exchange rate add to the country's real estate boom.
At the present time, as a group we are actively looking at the Philippines market for real estate investments, the main reasons for this is as follows: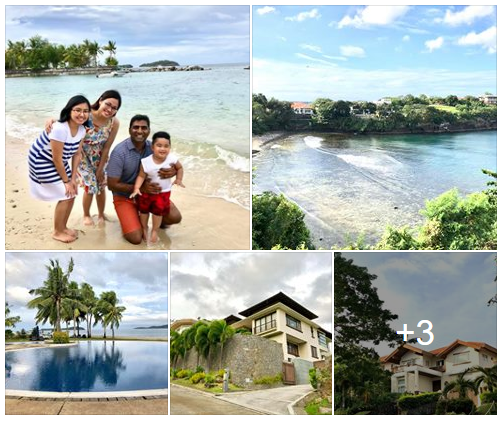 1. Tremendous growth in Residential and Office Space –
There are more than 52,000 residential units slated for turnover before the end of 2018. A total of 946,782 square meters of leasable office space will be added to the current supply by 2018. More than 3.7 million square metre of Gross Leasable Area is projected to be available in the next five years. Investors can expect good rates with good inventory.
2. Office Rentals remain attractive –
Manila's office rental growth has reached 4.3 percent year-on-year as vacancy rates remain at a healthy level of less than 1.5%. As of February 2018, Manila rental yields stood at 7 percent, higher than any of the rates offered by treasury bills and bonds, time deposit, and bank lending. This makes it an appealing proposition with good rental yields and assured tenancy.
3. Escalation in Prices makes it an investment haven –
Prices across residential segments have risen, with the luxury residential posting the highest at 28 percent year-on-year. Sale of condominiums in Metro Manila rose to 85% in 2017 from 79% in 2016. Prices have increased over all the property segments year-on-year with bullish prospects for 2018. Rockwell developments posted an escalation rate of about 123 percent on the average, based on pre-selling prices.
4. Township Projects across several cities –
Developers are pursuing more township projects in areas outside of Metro Manila such as Cavite, Laguna, Bulacan, Pampanga, Cebu, and Davao. The market has grown owing to surge in overseas remittances from Filipinos abroad, increasing demand for housing projects for them. This development will add to the available inventory.
5. Expansion Projects in full swing –
The Mactan-Cebu International Airport expansion project will further boost Cebu's attractiveness as a tourist as well as investment destination. 'Outlets in Batangas' with 30,000 square metre leasable space will open in April 2018. Growing local demand has lured brands like Crate & Barrel, H&M Home, Pottery Barn, West Elm to set up shops here. IKEA is also set to enter the Philippines market. Grand Hyatt, Okada and Dusit's D2 are some of the new hotels making an entry in 2018.
Investment Prospects for you to benefit from this growth -
We see this as a great opportunity for global investors to take benefit of this growth. At dallas & beyond we can help assess the investments for you and assist with decision-making.
Let's talk. We have been helping North Texas investors pursue and market properties in various intentional markets since 2008 and can weigh your options in the region
dallas & beyond real estate group
469-451-6330
(Statistics source – Knight Frank and Colliers)