Immigrant Journey Awards
Posted by Mani Raveendran on Monday, July 12, 2021 at 12:52 AM
By Mani Raveendran / July 12, 2021
Comment
In 2011, Ann Massey Badmus, an immigration attorney and partner at law firm Scheef & Stone, LLC, founded the Immigrant Journey Awards. According to the Immigrant Journey website, Badmus wanted to recognize exceptional immigrants, and those who work with them, for all their contributions to North Texas and the United States.
Each year, Scheef & Stone hosts the Immigrant Journey Awards diversity program, which recognizes and honors exceptional immigrant individuals who have chosen to make this country their home and who have demonstrated leadership in business, a chosen profession or in the civic arena. The program also pays tribute to an individual, organization, business, or governmental entity who has made a positive impact on the lives of immigrants, and who advocates on behalf of immigrants. Mani has been chosen as one of the finalists for the 2018 Immigrant Journey Awards, honoring exceptional immigrants and advocates for the immigrant community.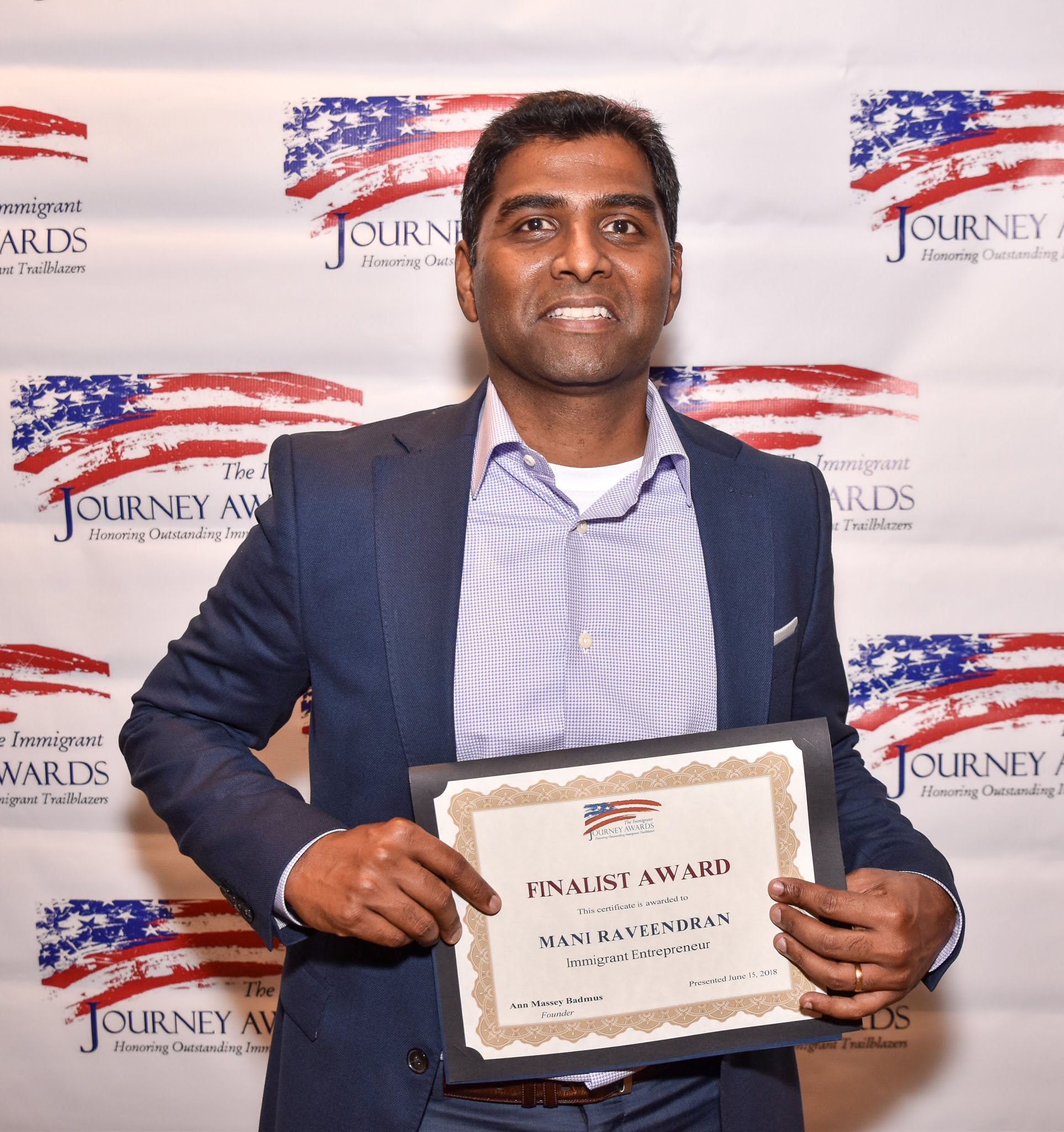 Mani genuinely appreciates the uniqueness of the Dallas/Fort Worth and surrounding areas and is very thankful to be given such a high award. He will continue to represent the immigrant community to the best of his ability through compassion and hard work.
While Mani is considered a Top Producer in North Texas and is committed to serving his clients with the highest level of integrity, his contributions extend much further than business objectives.
Thanks to Members of Congress - Marc Veasey and Eddie Johnson for their support.