Brazil Highlights
Posted by Mani Raveendran on Thursday, July 15, 2021 at 9:35 PM
By Mani Raveendran / July 15, 2021
Comment
I had the opportunity to meet with several groups of Real Estate Professionals and Investors.
Here are some highlights on my recent trip to Brazil.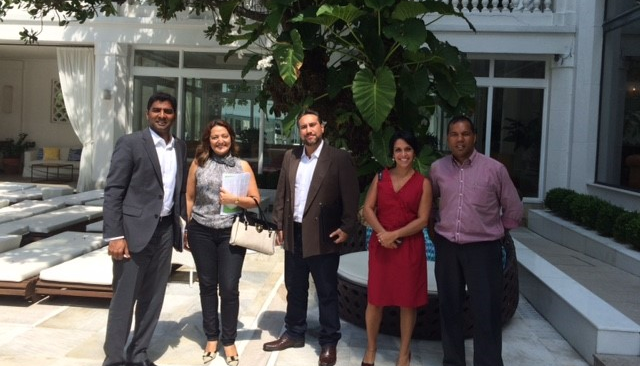 Below are some topics of interest we discussed and my view on each of them
Home values have tripled and in some areas Quadrupled in the last 6 years –signs of slowing down have already been noted by means of price stagnations and rent decrease and vacancy
Political and Government affairs that makes the market unstable –uncertainty causes panic and erratic price fluctuations in real estate
Brazil's Real Currency has fallen to its lowest value in over 10 years to the US $, – makes foreign investors move money cross borders and invest in countries and sub markets with stable growth
Brazil's inflation rate is the highest since 2005. In the last 12 months, the increase in inflation rate is 7.7 %. – rate of return diminish over any asset class – e.g. real estate
Having said that, there is a strong growth in the Health Care sectors and mining. With the Olympics scheduled for next year and with the current geo-political environment, minimal growth will be noted in 2015 but the above factors mentioned will have an impact on real properties in Brazil.
In summary, there is an increased appetite from foreign investors in the growing North Dallas marketplace both in the areas of income producing residential properties as well as Class A and B class commercial assets.