Beachfront Lagoons: New trend coming to North Texas 'master-planned communities'
Posted by Mani Raveendran on Wednesday, May 24, 2023 at 6:50:46 AM
By Mani Raveendran / May 24, 2023
Comment
Lagoon-living projects are popping up outside the big city. Some feature a 16-lane bowling alley, mini water parks, surfing simulator machine, swim up bars, etc.
7:06 AM CDT May 18, 2023
7:06 AM CDT May 18, 2023
PROSPER, Texas — Soon, thousands of homeowners won't have to travel outside North Texas to visit the beach.
Developers are building beachfront lagoons, a new trend that's taking the concept of master-planned communities to a whole new level. The lifestyle is attracting people like Aaron and Aniya Foster to Texas.
"Living here feels like you're on a resort. And so, we get to be on vacation every day," Aniya Foster said.
The Fosters left Chicago for a family environment and slower pace of life. They found that and more at Windsong Ranch in Prosper.
"Sometimes, we have to force ourselves to leave the community," Aniya Foster admitted.
It's tough to do when everything you need is right at home: swimming pools, fishing ponds, garden areas, fitness centers, tennis and pickleball courts, schools, cafes, playgrounds, planned community events throughout the year, and the luxurious amenity of them all, a beachfront lagoon.
"It's unbelievable to us too, still. We have to be like wait we could literally walk to the lagoon and feel like you're in Turks and Caicos or Cancun," Aaron Foster told WFAA.
With its clear blue waters and white sand, the lagoon is the centerpiece in the newest master-planned developments across North Texas.
Real estate agent Rosemary Lewis said 85% of her clients want to live in a master-planned community, simple or extravagant.
"Just having a nice house doesn't cut it," Lewis said. "I have clients that feel like it's an appropriate tradeoff because for the higher home price, they no longer have to have a gym membership, or they don't need to necessarily build a pool, or go on vacation even as much as they normally would."
Lagoon-living projects are popping up outside the big city. Dallas-based Megatel Homes lists six on its website. Some feature a 16-lane bowling alley, mini water parks, surfing simulator machine, swim up bars and nightlife. One is currently under construction in Forney.
"We are bringing the metroplex to these areas and that's very desirable," Lewis said.
About 20 miles east of Dallas, Kaufman County is the fastest growing county in the nation. Mani Raveendran, Broker and Developer with Dallas and Beyond Real Estate Group has seen a lifestyle shift and growth in DFW.
"The pandemic has definitely caused [people] to stay local, be together, and [commute less]. And that's sort of helped developers in terms of the way they build their homes or develop what amenities are required in master-planned communities," Raveendran said.
Outside the metroplex, developers and families are getting more bang for their buck. Raveendran said the price difference between a regular home and one in a master-planned community is not much.
"It's a small-town charm with a big city access," Raveendran said. "Families prefer to be in master-planned communities. So think about this: they have outdoor activities; they have restaurants; they have things to do with their kids; they don't have to do anything outside; they don't pay a separate fee for a gym membership and things like that, whereas it's already included as part of it. So, that's a big draw."
People are getting the best of both worlds. It's a lifestyle the Fosters call a one-stop shop.
"It was like we weren't even in the real world. And to think that people live like this every day was really inspiring, mind blowing," Aaron Foster said.
"We just knew we had to be here," Aniya Foster added.
While people realize economic growth takes time, there's proof it's happening now, and developers are staying busy to keep up with demand.
---
Check out these behind the scene photos!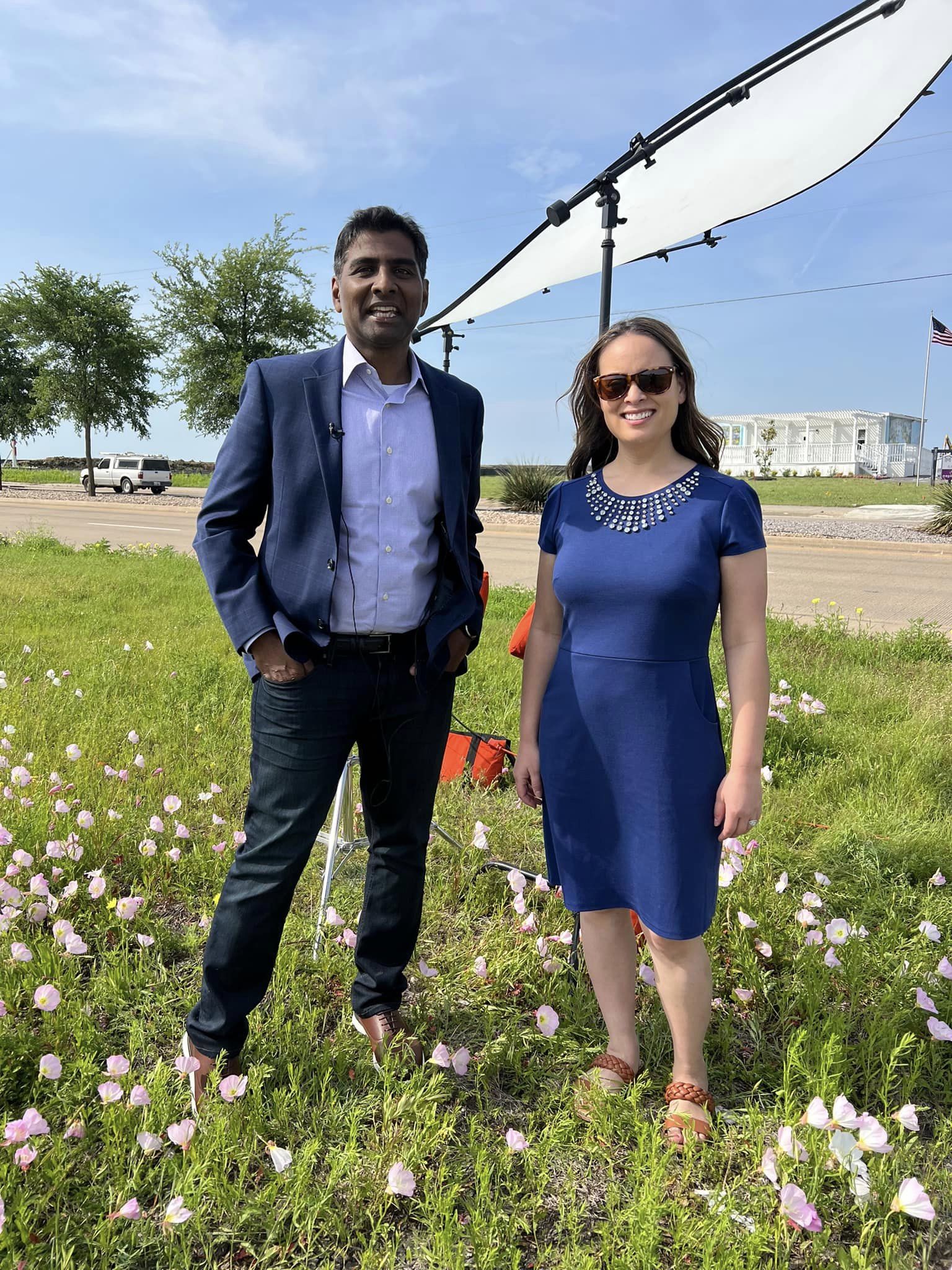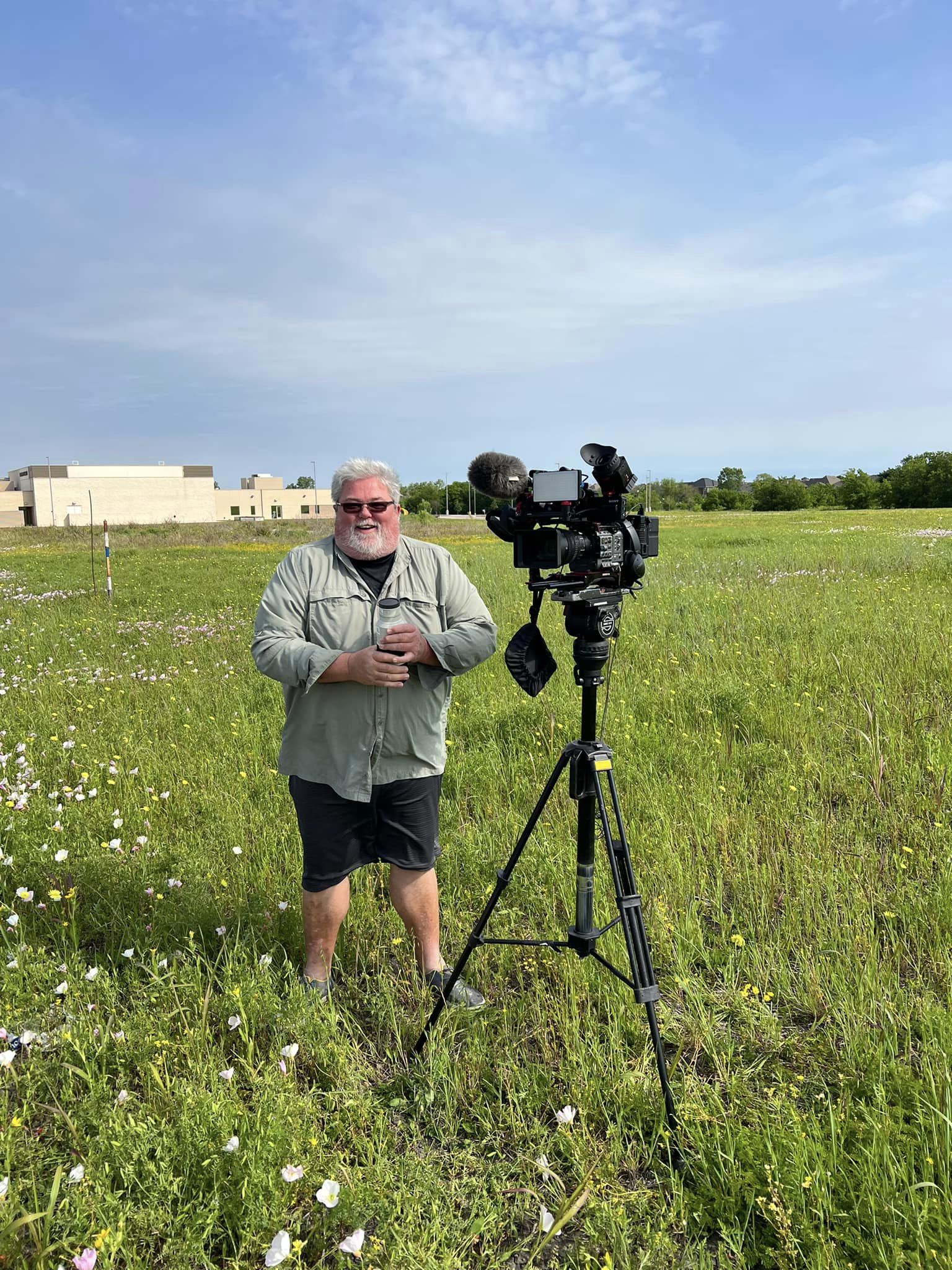 ---
Reference: https://www.wfaa.com/article/life/prosper-community-lagoon/287-9ccbfc39-3558-48cf-ae32-7b1c10f9ce5b
Retrieved May 24th, 2023